Trees continue to fall even though the BMC spends crores on them
It seems that the BMC has not learned a lesson from the Chembur tree fall which claimed a woman's life. Till now, the BMC has spent INR 31.55 Cr for trimming branches, yet 1200 branches or the whole tree has come down. This has claimed lives of three people and has injured four people.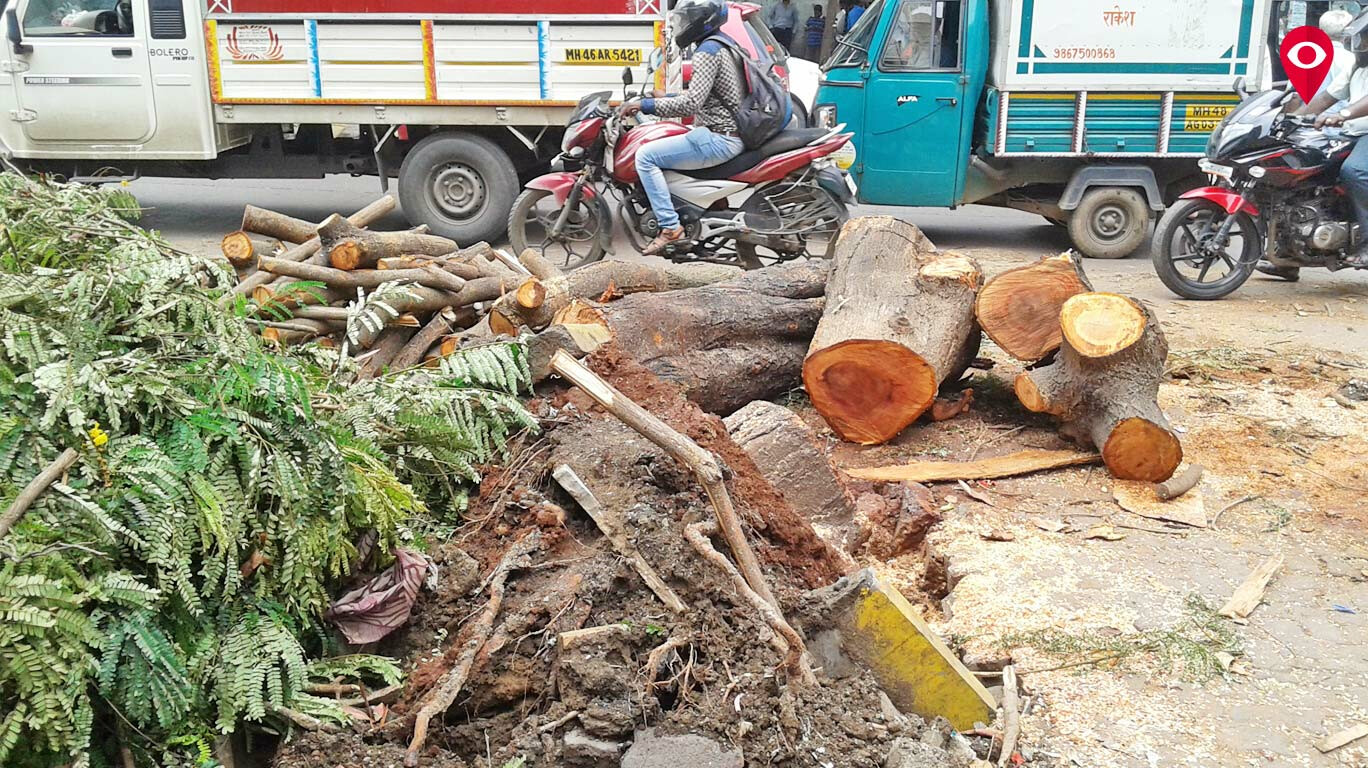 Two years ago, the BMC had appointed independent contractors to trim and prune trees for which they spend INR 63 crore. From June to 25 July 2017, the BMC has pruned 334 trees in Mumbai, 325 trees in central suburbs and 665 trees in western suburbs.
Money spent on cutting trees (ward wise)

A Ward (Khandehwar Towing) - INR 96. 46 lakhs

B Ward (Dhanashree Garden Developers) – INR 38.36 lakhs

C Ward (Vikas Udyam) - INR 19.18 lakhs

D Ward (Rathid Poteries and Nurseries) – INR 1.38 cr

E Ward (Viral Associate) – INR 82.64 lakhs

F/South Ward (Riddhi Enterprises) – INR 1.75 Cr

F/North Ward (New York Sun Garden) – INR 1.42 Cr

G/South (S Pol Enterprises ) - INR 1.21 Cr

G/North (N K Shah Infra Project) – INR 2.12 Cr

H/East (Tirupati Engineer) – INR 1.36 Cr

H/West (Ten Construction) – INR 1.81 Cr
K/East (Earth Salvaging) - INR 1.80 Cr

K/West (Tirupati Construction) - INR 1.75 Cr

P/South (Ranchhod Ramji Vasta Kumbhar) – INR 1.38 Cr

P/North (Yash Vrushabh Brothers) – INR 1.42 Cr

R/South (Magan Construction) – INR 1.65 Cr

R/Central (Messers Green Land) – INR 1.56 Cr

R/North (Ameya Enterprise) – INR 92.22 Cr

L (Popular Transport Service) - INR 90.37 Cr

M/East (Pancharatna Plastic) - INR 1.30 Cr

M/West (Raochi Agro Products) - INR 1.30 Cr

N (Rachkon Infra) – INR 1.41 Cr

S (Jai Malhar Hiring Service) – INR 1.1.9 Cr

T (Kamal Enterprise) – INR 1.31 cr