Civic officials raze illegal structures at Antop Hill
Mumbai -
Civic officials of F/ North ward razed illegal structures enchroaching the footpath at Antop Hill's S P Road nearby Best Power House. The action was taken on Tuesday.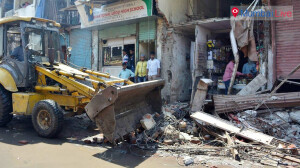 Many of the people had erected their illegal structures and workshops on the footpath which was causing inconvenience to the public. According to civic officials, the owners themselves demolished their structures once the notice was issued to them but kept the remains on the road.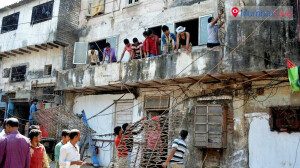 Civic officials informed the owners to get away with the debris but nothing was being done. Finally, F North civic officials cleared the footpath and also razed the remnants of these illegal constructions. This will go on for more three days.