Police interacts with residents on crime issues at Wadala
Mumbai -
Wadala police had organised an interaction session titled 'Police aaplya daari' (Police at your doorstep) with residents in the premises of Wadala's Korbamithagar Kale Wadi. Here, police gave guidance to the residents on how residents can help police to bring down the crimes, how to stop crime against woman and many other issues. "We will be placing a police diary in every area in which residents will be asked to register their complaints. That diary will checked by beat police and then will handover to senior police who will then look after complaints," said Parshuram Karyakarte, senior PI, Wadala.
He added that in order to tame the increasing crime, citizens involvement is necessary. Only then, not only city but nation will be crime free.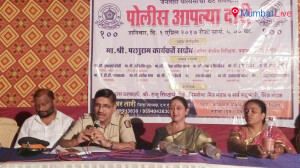 "I will also urge parents to talk to their children to follow the law and keep good company. Also, women themselves should not suffer in silence. In fact, they should come in front and should complain about the same," said Karyakarte.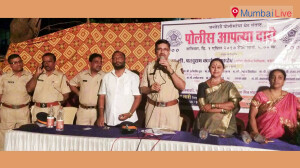 During this session, corporator Pushpa Koli, former corporator Presila Kadam, Navi Mumbai Rail Pravasi Association's Abhijeet Dhurat, MNS ward chief Sanjay Randive and others were present.