Police informer thrashed for exposing dance bars?
Mumbai -
The video of a youth being thrashed by a group of people near the Classic Bar on Nagardas Road in Andheri West on 11 March has gone viral on social sites. The youth claims he is a police informer who has been giving local cops inside information about illegal activities in local bars and was assaulted by thugs working for these outfits. The police, on the other hand, have refused to comment on the video.
Pawan Kumar Dhruv says he was beaten up for giving information about the wrong doings in the dance bars. Pawan Dhruv use to click photos and make videos secretly and hand them over to the police.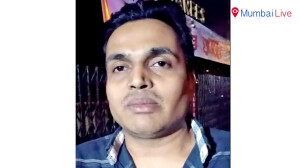 On 11 March, the bar manager called Pawan Dhruv to meet and his men assaulted him for passing on information about the bar to the police. Later he was taken to the Andheri police station in an auto and assaulted once more, he says.
Mumbai Live tried to speak to the officers at the Andheri police station, but they were unwilling to talk about the issue.
Police informers say sources, have a tough life in the city as they are used by cops for information but are rarely given adequate protection.