Shah Rukh issued summons for the August Kranti case
Mumbai -
Celebrities today go quite high on promotions of their upcoming movies, be it coming to streets and interacting or travelling in a public transport and a lot more. However, at times, these stunts bite the actors back, resulting in black marks which quite make a difference to their 'super stardom' image.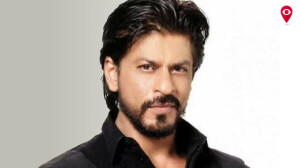 One such celebrity who has been facing issues is Bollywood's very own king Khan i.e. Shah Rukh Khan who is paying a heavy price for his recent promotional stunt. During the release of his much speculated hit, Raees, Khan and his team planned one such promotion where the badshah himself went to Vadodara by August Kranti Express (from Mumbai) to meet and greet his fans at the railway station.
Soon, the team got into the news, but not for the good. After getting down at Vadodara railway station, a stampede like situation broke out resulting in death of one person dead. But as per reports (and if it is to be believed) the person on getting a glimpse of King Khan, felt dizzy in the crowd and died.
The 'Raees' Khan sadly had to take the charge of this and a case was filed. Following to the incident, the court has now issued summons to Shah Rukh Khan under section 204 of CrPC and has ordered his Bollywood highness to present in the court on 27 July.
More updates are being gathered by the team here at Mumbai Live. Till then, if you have an opinion about the same, please do let us know in the comment below.