I can't travel alone in a Mumbai local!
Mumbai -
Pages from the diary of a woman local train commuter....
Whenever I think of travelling by local train, somewhere deep in my mind, I am already bracing myself to take on perpetrators.
Now, when I say perpetrators, there are different versions of this species. There are the ones who will stare at women, mentally undressing them. Not kidding. Women wearing burkha get stares too (imagine!). Then there is another kind, that's always in search of an opportunity to rub elbows with a women's chest or eager to touch their butt. Though I hate these kinds, at least they are noticeable (if you are cautious). Then there are the flashers. The moment they see a woman, they start flashing without caring for the crowd around.
So, when I dodge through all these kinds, I forget that more of them are waiting for me in the train compartment too. Be it general or the ladies compartment. When I am working late, I usually decide to travel in the general compartment, as there are not enough women in the ladies' compartment. Here, I think of all possibilities I could face while boarding the train, while sitting in the compartment and while getting down from the compartment. It is tedious, trust me.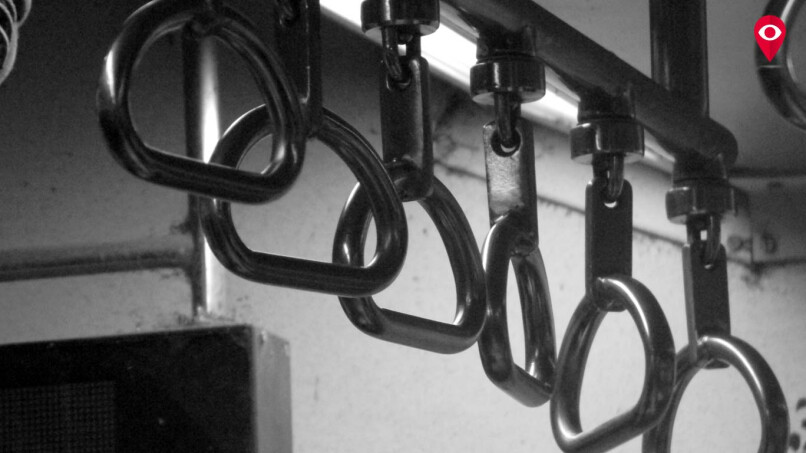 Okay, so, one day I am waiting at Dadar station to board the general compartment. There is this 60 plus man staring at me. I ignore him and focus on the arriving local. While getting into the compartment, I recoil. Someone touched my butt. Not once but twice. I can't make it who did it but I am sure it was the same guy who was staring at me. Because after getting into the compartment, he sits opposite me.
Well, of course, I am not the only one who is a damsel in distress. There are many who go through this every single day. Some of my friends narrated their experience. "This happened to me in 2015. I had returned from trekking and was very tired. I was with my trekking group, so we all boarded a general compartment at Asangaon and I got a seat. As I had to get down at Ghatkopar, I left my seat after Thane station. A man standing in the compartment tried to grope me amidst the crowd. I realised his attempt and confronted him. It was shocking for me," says Pallavi Dhanawade, still disgusted by the memory.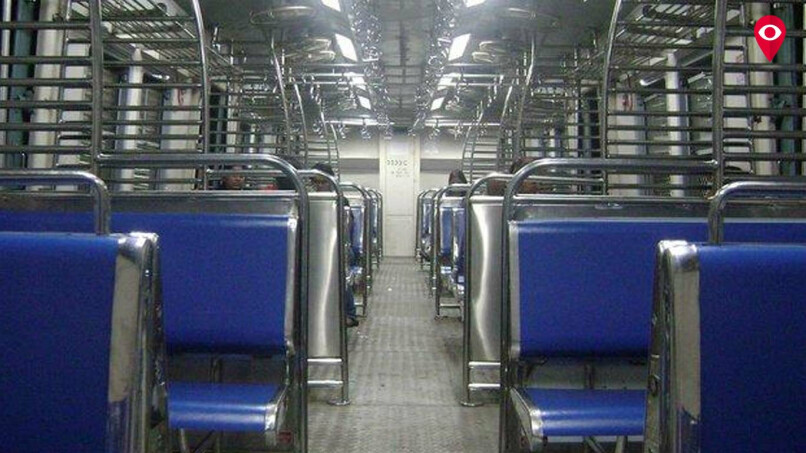 Okay, some of you will say, 'kya jarurat hain general compartment mein travel karne ki'. But mind you, another friend had a horrific encounter in the ladies' compartment and that too in broad daylight. "Around 9.57 am, I boarded the Kurla local from Masjid Bunder. When I boarded the compartment, there was only one woman. At Byculla, one Muslim lady got into the compartment along with two men. When that lady saw that the men were drunk, she got immediately got down. It was just me and the other lady. Trust me, I was so scared. I was motionless when I saw those two men continuously staring at me. In all that, I tried taking my phone out and started taking a video. But I was so petrified that I could not record the video or take pictures. I was just praying that they should not harm me. Finally, at Chinchpokli, other women boarded the compartment and they literally pushed those men out. Then, I breathed a sigh of relief. I was shaken inside-out. Usually, I don't commute alone because I don't feel safe and this should change somewhere," said Karishma Bhoir. Well, she told me that was not her first encounter. A few months ago, she had faced a similar travail. She added there was no GRP officer nearby to report.
Yes, women are at par with men. They can do wonders. Sab thik hain. But when it comes to travelling in locals, women become vulnerable. Not by choice but by the situation. Why can't we travel alone at any given time? Why we have to choose between general compartment and ladies? Why do we have to check our dressing, time, day, station to travel in local?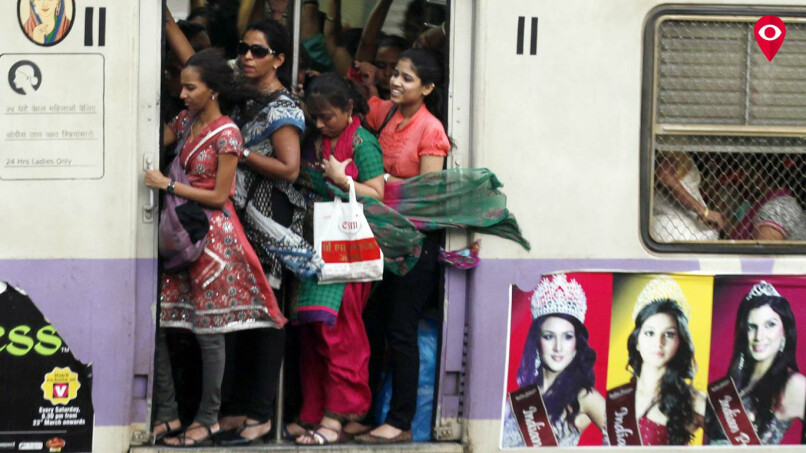 This is not only Karishma who avoids travelling alone. Jogeshwari resident Angarika Kokate feels the same. "I travel daily from Jogeshwari to Dadar. But at night, come what may, I don't travel in the ladies compartment. Firstly, there are fewer ladies commuting and secondly, there is no GRP personnel present. I feel very unsafe," she added.
When I narrated my friend Karishma's experience with the Central Railways' PRO, he said that there is no GRP personnel in the mornings in the compartments, and in this case, one should call helpline number 182. Okay, so if we (women) are commuting during day time and we are touched inappropriately or stared at, we will have to deal with it on our own.
Hmmm, as I am done with my work, and it is not that late, I am making up my mind to face the perpetrators who will try every trick in the book to feel me (literally and figuratively). If I reach my home, 'untouched' and 'unstared', I shall consider it a day won.