Chemists' strike lacks sting in Mumbai
Mumbai -
The one day strike called by the All India Organization of Chemists and Druggists Association (AIOCD) has proved to be a damp squib, at least in Mumbai.
A majority of the 6000 medical stores in Mumbai stayed open on Tuesday. Maharashtra's Registered Pharmacists Association president Kailash Tandale told Mumbai Live that about 30 per cent of chemist shops were operational in Mumbai on Tuesday and 12 to 13 thousand shops stayed open across the state. However, AIOCD President Jagannath Shinde has told Mumbai Live that the strike call was 100 per cent successful. He added that some shops were allowed to work so that people facing exigencies should not confront any challenges in getting medicines. Mumbai Live noted that medical stores were open in Dadar, Byculla and far flung suburbs like Vasai and Virar as well.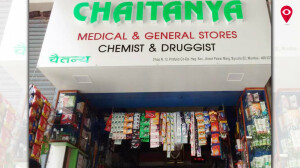 The FDA notified the need to provide the medicines to the patients in the private-government-run hospitals. Therefore, the availability of medicines has been made possible in the hospital-run medical stores. Shinde, however, said that 200 to 300 shops were opened in Mumbai and the shops were also kept open by the AIOCD for the convenience of the customers. Drug shops, on the other hand, are being fairly open in other districts of the state including Mumbai, Navi Mumbai, Konkan and Thane.
AIOCD had challenged the pharmacist organisations saying that 5 shops remain open during closing. According to the pharmacist organisations, 5 or 15 thousand shops have been closed.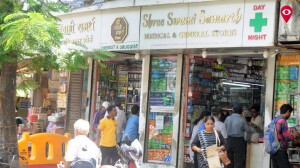 Pressure on vendors
The AIOCD had asserted that not one medical store was open in the city, yet despite this, 15 thousand stores were open in the city, due to which the strike seemed to be more or less ineffective. Tandale alleged that the AIOCD is pressurising the medical store owners who did not partake in the strike. As a matter of fact, the medical shopkeepers are being threatened due to the sale of medicines on wholesale due to which many of them shut their stores down. The AIOCD, however, has denied this allegation. The AIOCD General Secretary stated that since the shopkeepers understand the dangers of e-portal, they have participated in the shutdown itself which is why there is no need to pressurise them and all the allegations are wrong.