Byculla Zoo to get a fare hike?
Mumbai -
Shiv Sena and the BJP will join hands on Friday to increase the ticket prices for visiting guests of 'Veermata Jijabai Bhosale Udyan' (Byculla Zoo) and an additional increase in the ticket price to look at the 'Humboldt Penguins'. The proposal for increase in ticket price has been submitted for approval in the standing committee. However, due to opposition to the ticket price of Rs 100, they will charge Rs 50 for the Penguin tour and around Rs 20-25 for 'Rani Bagh'
Under the proposed fee structure, children between three to twelve years of age will be charged Rs 25 each to enter the zoo. This amount is Rs 2 at present. Adults will have to pay Rs100 each, up from Rs 5, a 20-fold hike. However, students of municipal schools and senior citizens will be allowed inside the zoo free of cost.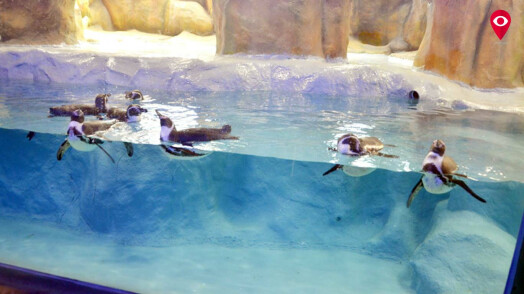 BJP Mumbai President, Ashish Shelar, has opposed the proposal which was submitted to a standing committee. Along with him, BJP's municipal group leader, Manoj Kotak, has opposed the fare hike as well. People visiting the zoo for a jog or a stroll shouldn't have to pay, according to Kotak. They would try and bring the prices down for a Penguin tour, said Kotak. 'We will force the ruling party to consider the interest of the public at the meeting', said Ravi Raja, the Opposition Leader. Standing Committee Chairman Ramesh Korgaonkar has made it clear that a decision will be made by the people considering the members' suggestions. According to sources, it is possible for the members to demand a separate charge for viewing Penguins and going to Rani Bagh.
In this case, they would charge Rs 50 instead of Rs 100 for the Penguin tour and Rs 20-25 for the zoo tour. However, Rs 100 would be charged for an entire family of four.
Let's hope the condition of our city zoo improves!