Parents frantic after school security guard suffers snake bite
Mumbai -
A security guard got bitten by a snake in the LBS road's Vani Vidyalaya school premises on Thursday when the security guard was sitting in the verandah of the school.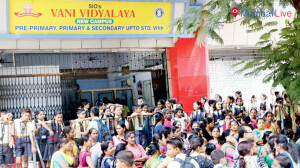 The school's old building is situated at Mulund's R H Bhojraj road. But as this building had repair works to do, students were asked to temporary to LBS road's building for class. When the security guard was bitten, the 'Rescue Association of Wild Life Welfare' NGO started searching for the snake but he was nowhere to found. Scared parents then met school's principal Dolly Henry to start the school in the old building. The principal assured the students that the school will begin in the old building.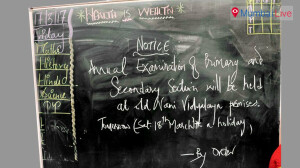 Security guard Ghode was then taken to Agarwal hospital but doctors told him that he is out of danger as the snake was non-venomous. According to the NGO, the snake had come from Sanjay Gandhi National Park as it is nearby to the school.