Mumbaikars face problems due to lack of public toilets in Rani Baug Zoo
Mumbai -
Looks like Mumbaikars visiting Rani Baug to eye the Humboldt penguins may have a difficult time sighting the rare species, given the lack of public toilets.
Earlier, the number of people visiting the zoo was quite less, but ever since the arrival of the Humboldt penguins, the zoo seems to be thronged by a number of visitors on a daily basis.
As per the sources, more than 40,000 people came to the Rani Baug zoo to have a glance of the penguins but BMC permitted entry only to 25,000 visitors so as to avoid any sort of inconvenience. Given there is a limited arrangement of public toilets in Rani Baug, people who were permitted entrance to the zoo seemed to be in a terrible mess as there was no proper arrangement of toilets for such a huge crowd.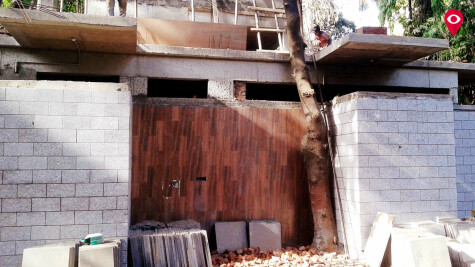 On the other hand, there are just two public toilets in the Rani Baug zoo but were closed because of repair works. To cater to this problem of the public frequenting the zoo, a mobile toilet has been deployed there, but it was proved to be inadequate to address to this problem. Women, for the most part of it, seem to be facing a lot of problem in such a situation which is why the demand for a well-equipped toilet is on the rise.
Dr. Sanjay Tripathi, in charge of the Rani Baug zoo, said that the demand for mobile toilet has been met with by the Deputy Commissioner Sudhir Naik from the Solid Waste Management Department. Hopefully, the premises should soon get mobile toilets relieving the public of the problem. Also, it is estimated that the toilets undergoing repair works will be open for public use within 15 days.