Woman ends her life by hanging herself
A 20 year old woman committed suicide by hanging herself at her residence on Saturday. This incident took place at Dahisar's Shanti Nagar's Jay Bhavani Welfare society. She killed herself when there was no one at home. She was admitted to Rohit hospital where doctors declared her dead on arrival.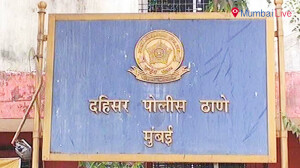 According to the Dahisar police, Anupama's father Mukund Gupta who is a vegetable vendor left home around 5 am and around 7 am, his younger daughter left for the school. His wife had gone to bathroom. Seeing there was no one in the house, she hanged herself. She left no suicide note due to which bereaved family is clueless as to why did she ended her life. She was about to get married next month. Her body has been sent for the post mortem and police are investigating the case.