Malwani police arrests three for beating up party worker
Mumbai -
Malwani – Post BMC results two incidents took place in Mumbai where either the candidate or a party worker was beaten by their rivals.
On Thursday, the procession was carried out to celebrate the victory when few men barged into victim Aziz Ali's home and started abusing him. Unknown men not only abused him but they also assaulted his mother and aunt. Both mother and aunt are recuperating at Shatabdi hospital.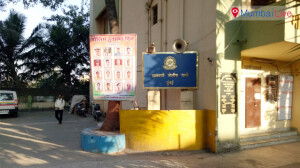 Victim Ali has alleged Congress MLA Aslam Sheikh's party workers of beating him. "During the period of the election, I exposed few illegals works done by MP Sheikh and so he attacked me through his party workers," said Ali.Malwani police have arrested three people in his case and have booked them for molestation, beating, and abusing.