Is Vikas Gupta back to trouble Parth Samthaan?
Mumbai -
Television heartthrob Parth Samthaan, who was earlier booked for molestation case under section 345 by a 20 year old model, has been charged again under section 8 and section 12 of Protection of Children from Sexual Offences Act (POSCO), under section 354 of Indian Penal Code by the Bangur Nagar police. The model claims that Parth had misbehaved with her in a drunken state when she was 16 yrs old.
The 26-year-old actor has submitted an anticipatory bail application in Dindoshi court.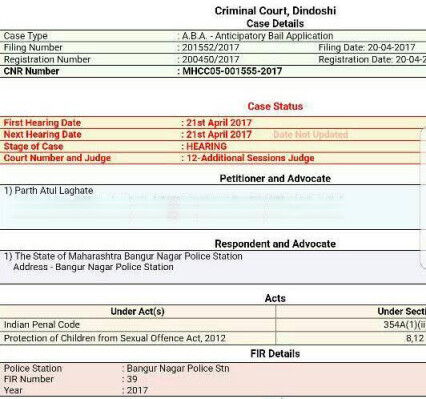 Back in 2016, it was reported that Parth and Vikas were in a relationship and their chemistry hit a dead end when Vikas received a legal notice from Parth in December, on the basis of molestation. It was also highlighted then, that Vikas hadn't cleared his dues from previous shows. In an ugly spat between the two, many popular celebrity friends of both came forward with their statement.
But as usual, the fire did not last long, and nothing was ever heard again from either of them.
Few months ago the actor had made it to the headlines for his controversial relationship with the Lost Boy producer Vikas Gupta .Today in his tweet he wrote that ''Mr.Gupta is back with his antiques''.
So Mr.Vikas gupta is back with his antiques ...I wonder how jobless he must be to plan and plot all this... keep it up man
The Kaisi Yeh Yaariyan actor who is performing great on professional front, has now taken a detour and acted in Palash Munchal's new music video Tu Jo Kahe, with new age singer Anmol Malik.