Next station: Hungry JD's! Don't miss out on this train-themed restaurant
Hungry JD's will give you a feeling of dining in a local train with a unique ambience
Mumbai -
Ticket lekar chadhiye, kabhi toh sudhrenge,
Agla station Kandivali, bhaisaab utrenge?
Waqt nahi lagega, khana aane mein,
Train khali hoga sirf Thane mein,
Yaha ke dishes kha ke mind blast ho jaayega
Andheri ke baad train fast ho jaayega
You will get to read these interesting lines while entering Mumbai's first local train-themed restaurant 'Hungry JD's' which is located at Borivali's Link Road. This restaurant is sabse hatke as you feel like you're eating in a Mumbai local!


Gharwali Borivali
Along with an interesting decor, you cannot miss out on the station names which are inspired by Bollywood movies. For eg, Gharwali-Borivali, Andheri-Raat Mein.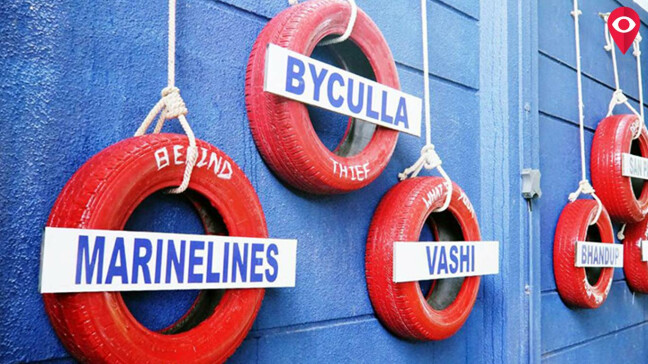 First-class restaurant
So, usually, when we enter a restaurant, there is an AC section and a general dining hall. But in this restaurant, they have tried to give it a local trail feeling. So, you can choose to sit in an area where you will be surrounded by names of railway stations or in a first-class compartment with AC in it. Apart from this, hotel owners have tried giving it a mumbaiya look by placing wooden boxes and by using lighting in a different manner.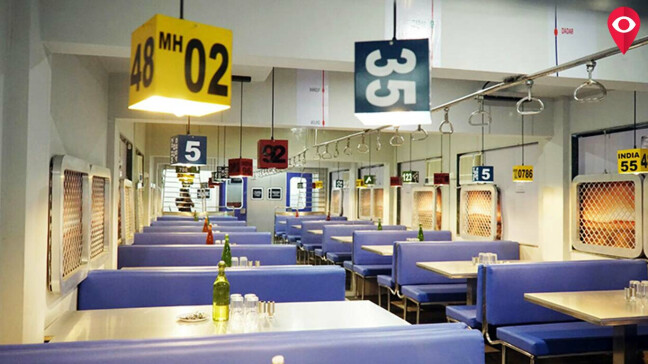 Coffee Pav-bhaji
So this innovative preparation will leave you confused as the pav comes in the form of a ball and the bhaji literally looks like coffee but holds the original taste. So something different for you guys to relish and enjoy!
Foodies will be able to munch on colourful pani-puri, a variety of cocktails and a variety of chaat preparations.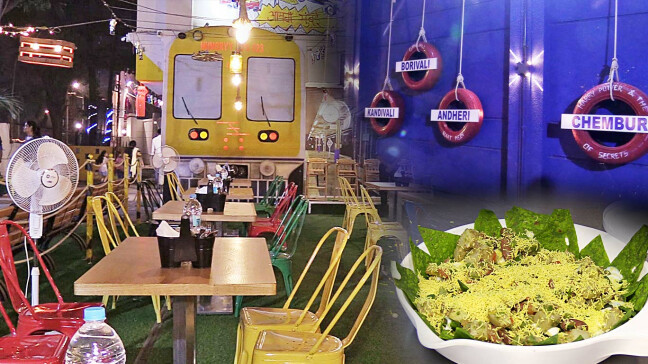 Only veg and family restaurant
Hungry JD's is a vegetarian-friendly place as it does not offer non-vegetarian food and doesn't serve alcoholic beverages.


Soon, BEST buses will appear in restaurant
Right after local trains, owners will bring in the BEST bus decor at Hungry JD's.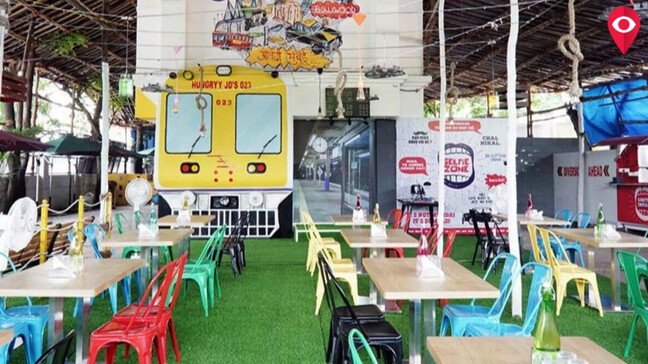 About the owners
Dhwanil Shah and Revati Kulkarni are childhood friends who dreamt of opening a local train-themed restaurant and converted their dream into reality. Prior to this restaurant, Dhwanil had launched his own food truck and Revati Kulkarni is a Hotel Management student.