Peru on your plate
Mumbai -
Latin America evokes images of exotic locales and intoxicating music. But food? We haven't exactly gorged on cuisine from Peru, Venezuela, Mexico or Brazil, have we?
Countries like Chile and Brazil produce a host of unique herbs and spices that contribute to the distinctive cuisine from these countries.

Here are some Latino dishes that will add that special zing to your table this monsoon.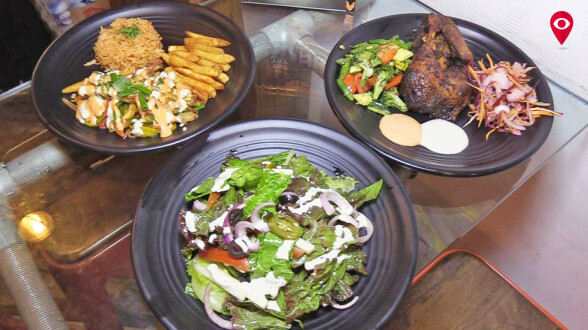 Pollo a La brasa (Roasted chicken)
This Latin version of chicken tandoori is a much healthier option as only a few drops of oil are used to roast this dish. The chicken is marinated in herbs for at least 8 hours. This Peruvian street food is sure to steal your hearts.
Lime la Ensalada
This simple salad can be had any time of the day. Refreshing as well as appetising, you can bite into crunchy fresh veggies and taste of olive oil with rosemary and a dash of lemon that lingers on your tongue long after the salad is gone.
Lomo Saltado (Peruvian Stir fry)
Lots of veggies with either meat, prawns or paneer, stir fried with herbs and served on a bed of rice with fries ... A complete meal in itself.
For a city that has loved Chinese, tried Thai, experimented with Japanase and flirted with Italian, it's perhaps time now for a gastronomic Latin experience.