3000 pathology labs closed to support striking docs
Mumbai -
On 23 March, the Dahisar Medical Association held a silent rally in support of agitating city doctors who are protesting the spate of attacks on resident doctors at Sion hospital and other hospitals in the state.
Along with the association, private hospitals's doctors also participated in the rally. Due to the protest, 3,000 pathology labs have been kept closed across Mumbai.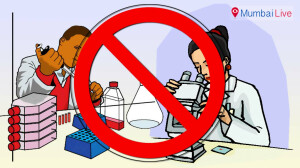 "Despite the several attacks, we still don't get support from the state. And hence we decided to carry out a silent rally," said Dr. Subodh Nerurkar.