Ever been on a Blind Book Date?
Mumbai -
So, it was the first time I was going on a blind date and needless to say, I was pretty excited.
It was a weekday evening and as I left from work, I saw to it that I had left no stone unturned to look my best. I had decided that I would not act too curious (which I was) and clingy. The venue was decided. I was going to meet my date at Thane's 'The Waterhouse Deli'. Excited as I was, I reached the venue before the appointed time. As I entered the cafe, I saw over 60 young folks cheering one of the participants of the open mic session. Youngsters were pouring their heart out, either through their poems or narrations.
There was ample time for my date so I made myself some space and enjoyed the session. One of the boys spoke about the not-so-talked-about topic - 'suicide' and mentioned that how he had saved eight lives so far. Another shared a poem written by her when she was six years old. There was an enthusiast who spoke about lovemaking through a beautiful poem. The open mic ended with a sensational performance by a classical vocalist Pranav Kelkar.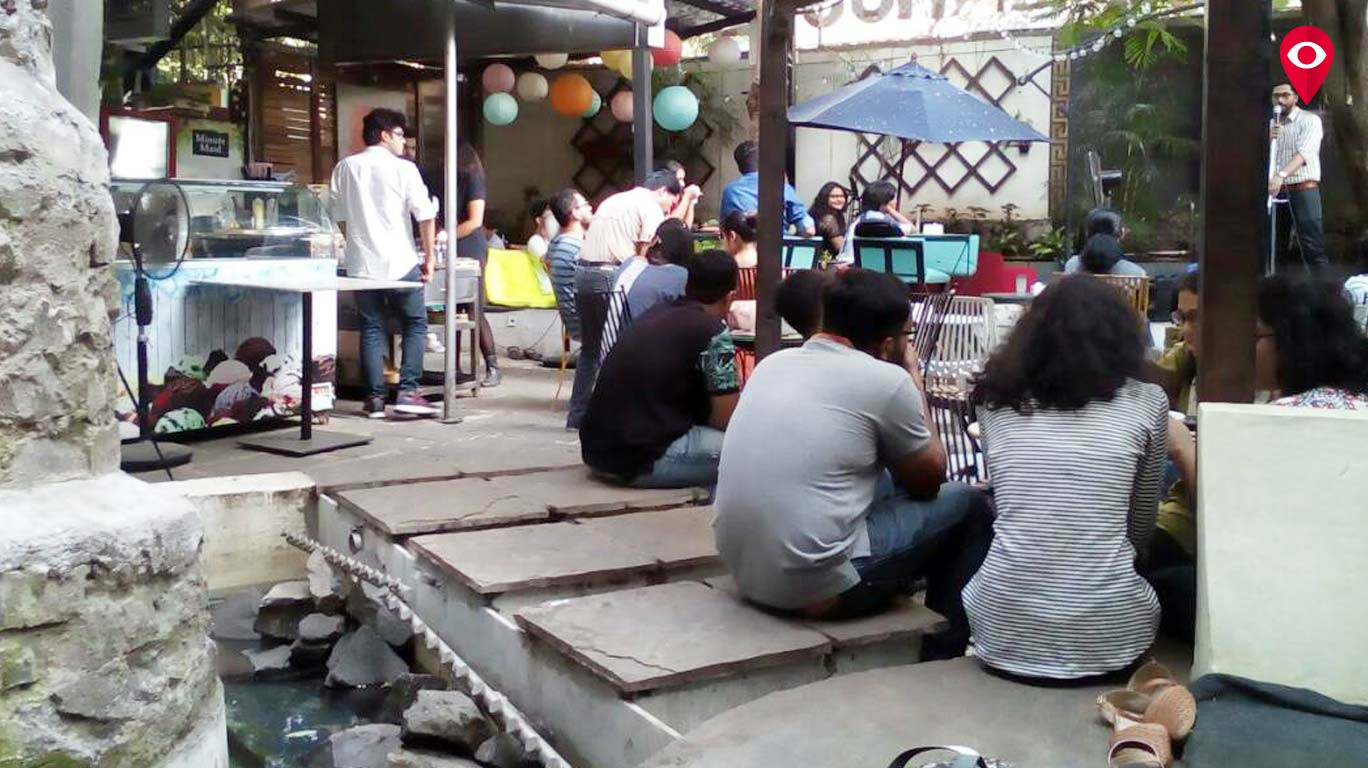 And then there was my date waiting for me - clad in brown covers Yup, you read it right, brown covers. It was a 'Blind Book Date'. Here, the books were laid out on tables, not only covered with brown covers but there were also a few hints on the cover which spoke abut the book which neither revealed the author's name nor the title. Interesting, isn't it? To know more about the blind book date, I met 19 years old bubbly and enthu Laxmi Krishnan who is the founder of the Blind Book Date. "I conceived this idea at the Mulund college canteen where we were discussing how reading has become an expensive habit. Also, many of us read particular authors only. There we, me and my friend Aashay Nigde, came to the conclusion that we should arrange a date with books to make others understand that one should read other authors as well. Our main objective is to provide a content-centric and affordable reading to bookworms. That's how the 'Blind Book Date' was born. We decided to cover the books with brown covers with hints on it about the book. If that interests the reader, then he/she will buy it and likewise, they get to know more about authors," said Laxmi.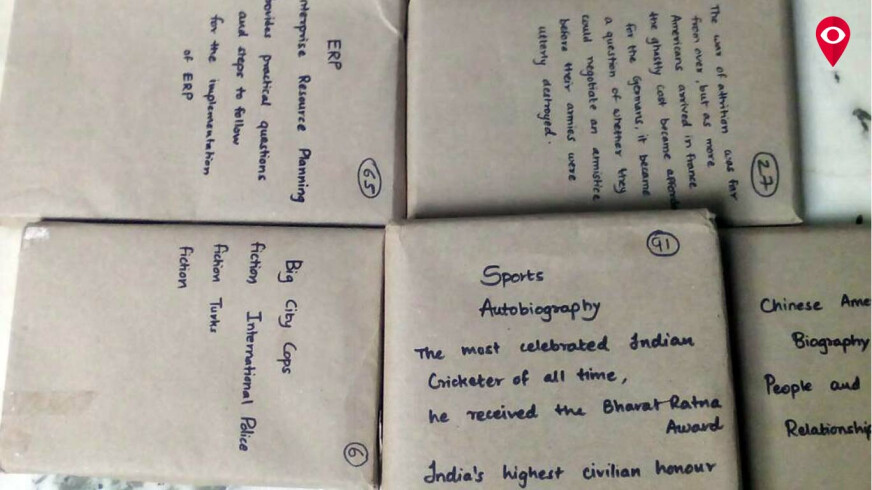 I also spoke to the readers who were excited to participate in 'Blind Book Date' and were ecstatic to meet their dates. "I loved the idea, it is absolutely fantastic. It is like, the date leads you on to buy a book which is unknown to you. I simply loved the idea," said Swathi Iyer. Another participant Vedanti Shukla seconded Swathi and added that The Blind Book Date aptly follows the adage 'Don't judge a book by its cover'. "This was my second time where I got to date a book and I loved it. I think the open mic is a good idea but book dating should be the main agenda," she said.
Once I was done talking to the founder and readers, I moved towards my date, yes, books. There they were lying covered with brown covers. As I went close to them, I saw the interesting descriptions written on the covers.
"Sports- Autobiography. The most celebrated Indian cricketer of all time, he received the Bharat- Ratna Award (India's highest civilian honour) on the day of his retirement". I guessed it was about Sachin Tendulkar, but I did not pick it up because it was not what I was looking for. I found 100 such books of different genres. After a lot of researching and reading the hints, I ended up buying two books and it was indeed an amazing experience.
Got you hooked, have I? Go ahead, follow their FB page at https://www.facebook.com/TheBlindBookDate/.
Until then, keep reading and exploring new authors.