Movie Review: Padmaavat is majestic and magnificent
Deepika Padukone slays as Maharani Padmavati in Sanjay Leela Bhansali's Padmaavat. Shahid as Rawal Ratan Singh speaks through his eyes and silence, and Ranveer Singh as Alauddin Khilji is a beast - bold and brave. This is by far one of the best Sanjay Leela Bhansal films till date. Hands down!
Mumbai -
Cast: Deepika Padukone, Shahid Kapoor, Ranveer Singh, Jim Sarbh and Aditi Rao Hydari.
Rating: 4/5
Bollywood has seen many historical films in the last few decades, but none of them have got as much hatred as Sanjay Leela Bhansali's latest release Padmaavat, starring Deepika Padukone (Maharani Padmavati), Shahid Kapoor (Rawal Ratan Singh), and Ranveer Singh (Alauddin Khilji).
As per plans earlier, Padmaavat was expected to release in December 2017 as Padmavati, but, the release was delayed, as the makers were asked to abide with some guidelines and changes suggested by CBFC and the review panel.
The film is primarily based on one of the most respected Hindu Rajput queen, Maharani Padmavati. Her reference is mentioned in Malik Muhammad Jayasi's epic poetry, Padmavat, where she is mentioned to be the wife of the Rajput ruler of Mewar, Rawal Ratan Singh. As mentioned in the history, Delhi Sultanate's Turko-Afghan ruler, Alauddin Khilji, laid his eyes on the Chittor Fort in Rajputana, for which he made preparations with a desire to capture the queen. On knowing this, Padmavati committed jauhar along with many other women in order to avoid Khilji's capture thereby protecting their honour.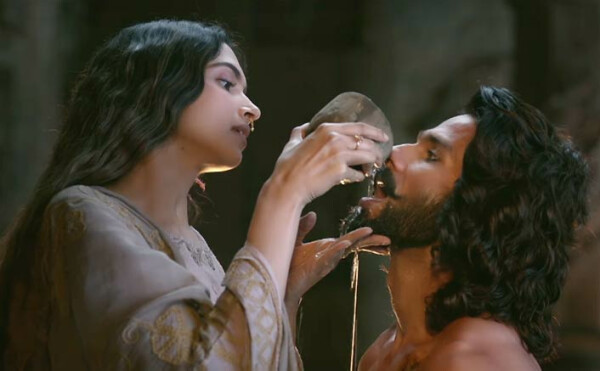 The film starts with a narration which takes you through the history about Khilji, Ratan Singh, and Padmavati, eventually leading to how she became the Maharani and how Khilji made a plan, laid a trap with the only lust to make her his own.
Deepika, just like all the other films, looks stunning in as Maharani. Her poise, elegance, and bravery is well differentiated and presented in her character. She makes every frame look beautiful with her presence. Ranveer Singh as Khilji is bold and bad. As said in the reports the actor has prepared his role well and taken it quite seriously. He will make you realise that not only the bad men from Game of Thrones but also Padmaavat will be remembered. His actions and lust speak a lot. Shahid Kapoor looks royal and magnificent. His eyes reveal a story. His character reflects patience and bravery. He fits the role of a Maharaj to the best.To my surprise, Jim Sarbh plays his character to the best. His role of someone close to Khilji, with his love and respect for 'his man', comes across very well. Aditi Rao Hydari, on the other hand, has a short, yet powerful role to play.

Director Sanjay Leela Bhansali has made sure that he leaves no stone unturned under his leadership. Every element of the film - be it cinematography, music, costumes, dialogues, makeup, sets etc. - is just perfect. The first half of the story is about the pride of the Rajputs and the lust, but the second half is where Deepika shines. While she is elegant and strong in the first half, the second half shows her brave and strong side.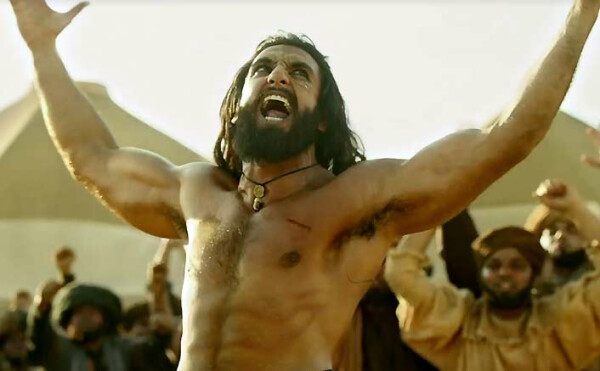 The film earlier named Padmavati was opposed by Karni Sena and Rajputs across the country, but after holding on and being patient for months, makers have finally received a green signal to release the film, on January 25. As per the proposed schedule, it was expected to clash with Akshay Kumar's PadMan and Siddharth Malhotra's Aiyaary, but after a conversation with the Khiladi himself, the film will be a solo release this weekend.