Doctors call for unity to beat 'cut practice'
Mumbai -
The clarion call was given by the Asian Heart Institute located in Bandra Kurla Complex, but appears to have been heeded by doctors across the city.
Medical practitioners say the vicious 'cut practice' employed by specialist doctors to feed each other's business can be routed out if doctors stand united. It will also result in medical treatment that's 20 to 25 per cent lower, they say. The doctors were speaking at a media conference held at the AHI on Wednesday. The Insitute's director Dr Vijay D'Silva said that the practice has been on the upswing for the last 40 years and that newbie doctors are often forced into it by seniors.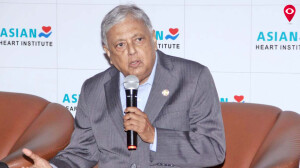 The Institute has been running a campaign for the last few weeks, putting up hoardings against 'cut practice' outside its premises. The Indian Medical Association had taken objection to these posters, saying they vilify other hospitals and medical practitioners while glorifying the 'clean practices' of the AHI.
While Dr Ramakant Panda said that hospital administrations should also become part of the drive to cleanse the system, Dr Gulapalli Nageswara Rao said that medical students too should be sensitised to the issue.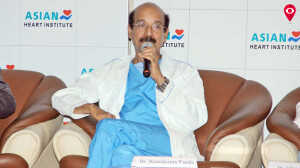 The one rupee clinics in the city too have joined the cause with a campaign, 'Say No to Cut Practice'. Patients visiting the clinics are educated about the practice and given information about how they can complain about any malpractices.