428 situations vacant in numerous medical colleges along with Cooper Hospital
Mumbai -
The Balasaheb Thackrey Medical College of Cooper Hospital has reportedly vacated 138 out of 208 positions of lecturers. Along with this, 290 positions for different profiles are vacant in Cooper Hospital alone. In a meeting of the standing committee Rajul Patel, corporator of Shiv Sena stated that the patients admitted to the hospital do not get quality services, due to which they have to head towards different governmental hospitals.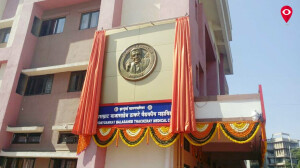 Certain important positions like that of Urologist, Physiotherapist, Radiologist and Anaesthitician are still vacant. The discussion took place amongst officials like Shubhda Goodekar, Raees Sheikh, Mangesh Satamkar, Dilip Lande and Sanjay Ghadi.
Moreover, Pallavi Daradene, the Additional Commissioner stated that there are 138 out of 208 positions vacant in Bala Saheb Thackrey Medical College.
Understated is the rundown for the positions vacant at the Bala Saheb Thackrey Medical College
Professor-Total positions-18, Vacant-12
Vice Professor- Total positions-43, Vacant-29
Assistant Professor- Total positions-39, Vacant-21
Paramedical Personnel- Total positions-38, Vacant-18
Accountant- Total positions-69, Vacant-58
Total positions-208, Vacant positions-138
Total Positions in Cooper Hospital
Administrator- Total positions-77, Vacant-25
Medical- Total positions-264, Vacant-22
Case workers- Total positions-332, Vacant-36
Class IV- Total positions-516, Vacant-165
Total positions-1296, Vacant-290