Brain dead patient's organs saves six lives
On Wednesday, a 38-year-old Mulund resident met with a deadly road accident in which he lost his life. When he was admitted to Thane's Jupiter hospital, doctors declared him brain dead and his family was informed about the same.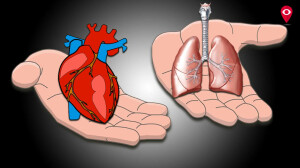 Hearing her brother's news, sister decided to donate his organs. Likewise, his two kidneys, one liver, heart, skin, and cornea was donated to the needy patients. His heart was donated to a 56-year-old patient who was admitted to the same hospital, while liver was donated to a 63-year-old patient. Apart from this, one kidney kept reserved at the hospital and the other was donated to Bombay Hospital.