Mayor nominates Trishna Vishwasrao and other four corporators
Mumbai -
Mumbai's mayor Vishwanath Mahadeshwar announced the five names of nominated corporators during a general body meeting. The five corporators appointed by the mayor are Shiv Sena's former leader of the house Trishna Vishwasrao, Shiv Sena's spokesperson Arvind Bhosle BJP's Tripathi, Ganesh Khankar and Congress Sunil Narsale.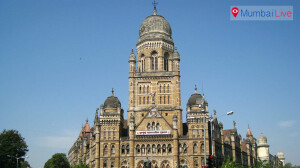 Apart from 227 corporators, five more corporators are nominated by the mayor. Hence, the mayor was going to appoint two corporators of Shiv Sena, BJP's two and Congress one corporator. And so Shiv Sena and Congress gave out their candidates name to BMC commissioner in a secretive manner. However, Mumbai BJP president Ashish Shelar declared the names through Twitter. However, no party opposed BJP's move.
BJP's Tripathi and Ganesh Khankar are district president while Congress Sunil Narsale is South Mumbai's district president. Trishna Vishwasrao had lost the BMC elections and so she was given the other chance while Arvind Bhosale is Shiv Sena's spokesperson.