By July, Mumbaikars will get to see penguins at Byculla zoo
Finally mumbaikars will get to see the Humboldt penguins in July at Byculla zoo. The needed environment has been set up for the penguins. Before bringing the penguins to the zoo, they will be kept under observation for 10 more days. If they get aclimatized then they will brought to the zoo.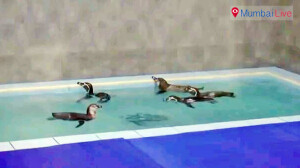 "We will try our best to bring penguins to the Byculla zoo as soon as possible," said Sanjay Tripathi, superintendent, Byculla zoo.