Walkeshwar braces for Gudi Padwa shobha yatra
On the occasion of Gudi Padwa, a procession - a shobha yatra will be carried out from Teen Batti Sai Baba bus stop. This will pass through the Khandoba temple, Jabreshwar lane, Banganga Chowk, Bhagwan Indrajit road, Mata Parvati Nagar and Prem Nagar.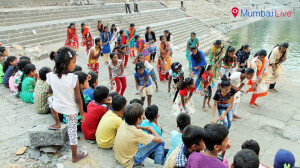 During this yatra, along with NGOs, 3000 school students will participate. Traditional arts like Dhol Tasha and Lejhim will also be performed during the shobha yatra.