People aged between 30 to 50 years more vulnerable to heart attack, why?
Mumbai -
Some days earlier we all heard about a case of an actress dying while performing onstage which sent waves of shock in the entire film industry. By the time, people could gather that what just happened, actress Ashwini Ekbote had passed away due to heart attack. On the other hand, before people could pull themselves, together, a cameraman of a private channel had lost his life to heart attack some days after the death of the actress. Not only this, even our Environment Minister for state, Anil Madhav Dave expired due to heart attack. Worse still, actress Reema Lagoo too could not escape the heart attack she suffered.
But what really one needs to know is that what is it that heart attack does to our body when it strikes our vascular system? When you suffer a heart attack, you can't move your left hand. Moreover, during this period, your blood pressure may either be completely high or it may be completely low. Your heart starts beating at a slower rate. However, your life can still be saved while having a heart attack if you get the medical aid at the right time.
Further, the person suffering a heart attack should be given immediate CPR (Cardiopulmonary resuscitation). Which means the stricken should be pressed onto the left side of the chest with good amounts of pressure.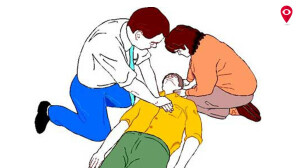 Further, the patient should be given artificial respiration through the mouth.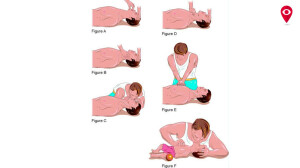 According to Dr Ankur Fatarpekar, Cardio Expert, the recent times have changed the way we eat and lead our lives. As a matter of fact, it some times becomes for the doctor himself to understand that what actually went wrong. Changed lifestyle, eating disorders, stress, anxiety, these all factors can lead to heart-related diseases.
Dr Gauri Dattar, the heart expert, on the other hand says, more often than not, people have no idea what should they be doing if someone close to them gets a heart attack. Hence, if the person stricken by a heart attack gets the medical aid at the right time, his life could be surely saved.