Bandra police files abetment of suicide case in pianist Karan Joseph's suicide case
Mumbai -
Bandra police have filed an abetment of suicide case against an unknown person in pianist Karan Joseph's suicide case. Zone 9 DCP Paramjeet Singh Dahiya informed that police have started the investigation.

On September 9, Saturday morning, Karan Joseph committed suicide by jumping from the 12th floor of a building around 8:45 am when Shah and Estonian national Suzana Uusmaa were drinking juice. After the death of pianist Karan Joseph, it was revealed that he had sent messages to several friends asking for help because someone was beating him up.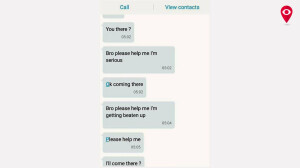 A day before his suicide, he had spoken to his mother and told her that he was feeling threatened by some people and was going through financial constraints. Recently, Karan had shifted to his friend Rishi Shah's Bandstand apartment and he had informed Rishi about the tiff he had with some people at restaurant quoted Hindustan Times.
The Bandra police have recorded the statements of Shah, Suzana Uusmaa, a friend and an Australian national who was also present in the house when Karan died, and his father Dr Thomas Joseph.
And he suddenly jumped...
For around two hours, Joseph was seated at the window and before his friends could react, he jumped. According to police officials, his friends informed that the three had met in the night and were listening to music. Police officials added that Joseph was looking depressed and refused to talk to his friends before he jumped to his death.