An unknown person sets six bikes on fire at Dahisar
Around 4 am on 12 March, six bikes were set on fire at Dahisar's Rawalpada. This was done by an unknown miscreant who is on run now. Police have registered a complaint against an unknown accused and are investigating the case further.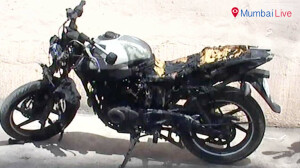 Two incidents were reported of bike burning. The first incident took place nearby Dahisar's Tambe School and the second incident took place at Dnyaneshwar nagar. In total six bikes were set on fire. As the incident took place in the morning, milkman was the first one to witness it. He started shouting for help and called people to put off the fire. "We are investigating the case and soon we will catch hold the accused," said Subhash Sawant, senior PI.