Police arrest 'sadhu's accomplice at Kandivali
The Kandivali police arrested the accomplice of an imposter who posed as a 'sadhu' who had allegedly raped a woman and fooled several people. Police are now looking out for the imposter who is on run.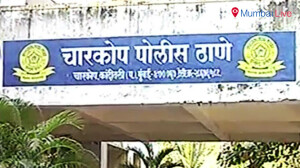 Ankush Shete is the accomplice of the imposter who introduced the latter to a family residing in Charkop. The couple had no children and was dealing with a court case. The 'sadhu' allegedly told him that they would be blessed with a child if they performed a pooja. He extorted money and also raped the woman, alleged the victim. For now, police have registered complaint against the 'sadhu'.