Dharavi police arrest sibling for murder
Mumbai -
On the day of Holi festival, 32 years old Jiya Ulhak Hussain was found murdered at Dharavi. Dharavi police have solved the case and caught the accused who was none other than his brother 27 years old Sana Ulhak Hussain. Police are of the view that, money must be the cause for murder.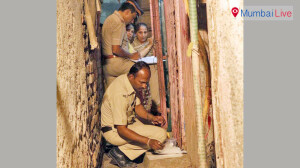 Victim Jiya Ulhak was a Bihar resident. When police started investigating they bumped into his brother. When he was investigated, at first he denied but later he admitted his crime.
On Monday, 13 March, someone shot Jiya Ulhak Hussain at Dharavi's Sangam lane. Police reached the spot but were unable to trace the relatives of the deceased. Finally, police clilcked the picture of the deceased and shared it on Whatsapp with North Indian residents. As the picture got viral, police got the details of the deceased. Police then followed the details and arrested the brother who killed his own blood.