Guy makes lakhs by masquerading as a girl
Mumbai -
What if someone calls you saying, "Hello! This is Preeti Sharma. Will you be friends with me," and the next thing you know is lakhs of money simply draining out of your account? Worse, still, what if you come to the fact, that the so-called pal with whom you have been having those mushy-gushy conversations, is not a girl but a guy? Enter Kausar Khan, who pulled off this stunt so well, that it got him huge sums of money. But apparently, his this act couldn't last for long as he is now behind the bars, left to repent for his deeds.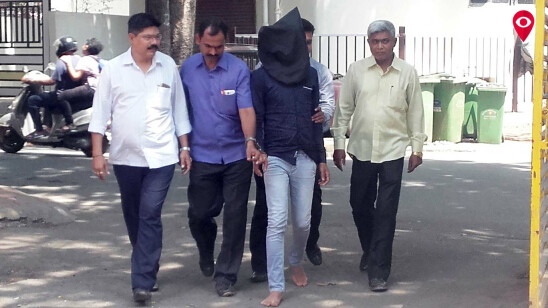 According to the investigation officer, Kausar is a resident of Kurla, but not having a job at hand, he thought he might as well indulge into something really out-of-the-box that will get him some easy money. And what could be better than the social media itself? Kausar basically opened accounts on different social media sites by the name of 'Preeti Sharma' and used them to befriend new people online. So what Kausar used to actually do is send bold pictures of models to people he had befriended and then lure them into dating him and used to charge them a huge sum of Rs. 10,000 per hour. He then used to slyly get this amount deposited through PayTm or Airtel Money into his account, and the moment he used to get the money deposited, he would switch his mobile off.
Kausar is alleged to have used pictures of a 21-year-old well-known model's picture to cash in lakhs of money from people through social media.
But his this ploy did not last as long as the concerned model's friend saw her pictures online and informed her after which the model filed a case in Malad police station. Hence, it was after this investigation that the police arrested the accused and has been ordered to be in police custody until 26 May by the court.
Apparently, the old adage you can befool someone for some time, but you can't befool everyone, every time, strikes perfectly true here.