Beware of mobile thieves
Kasturba Marg police have arrested a mobile thief from Dahisar. The accused name is Rashid Khan who has been sent to police custody. Police are looking out for his accomplice who is on run.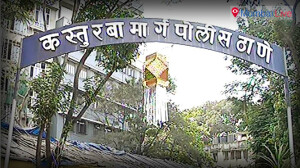 One of the accused is a drug addict who used to steal mobile phones and used to exhange those mobiles by drugs. Then again he used to steal mobile. The victim Raj Jaywadia was walking on the street at Borivali where accused Rashid Khan and his accomplice went near Raj and stole the phone and ran away. Rashid was caught by police at Daulat Nagar but his accmplice managed to ran away.