Doctor attacked with a surgical knife yet again
Mumbai -
Looks like the painstaking efforts being taken by the Central Government to curb the attacks on doctors are going in vain as a fresh case is reported of another doctor attacked with a knife comes to light. The incident took place at the KEM hospital wherein a patient attacked a doctor this Sunday with a surgical knife. The incident wreaked chaos in the entire hospital premises. Moreover, the accused, Sunil Bhamle who is of 22 years has been arrested in this regard whereas the injured doctor named Tarun Shetty (26) on the other hand is undergoing treatment.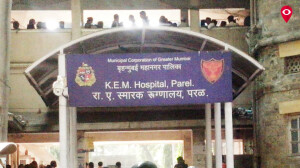 As per the sources, KEM hospital was quite crowded this Sunday. It was about midnight that Sunil Bhamle reached the OPD of the hospital in a drunken state demanding treatment by saying that he had an aggressive clash with someone. Doctor Shetty, checked him for the bruises and asked him to sit for a while and went off to attend to another patient who was quite in a critical condition then. Sunil, who was in a state of mental imbalance, deemed this to be negligence on the doctor's part and followed the latter and then attacked the doctor with a surgical knife on his hand. The police have booked Sunil under the sections of 324, 332 and 504 of the IPC act.
It was just last month that around 4000 doctors from different regions of the state went on strike for five days at a stretch protesting for additional security at the hospitals referring to a series of attacks on them. The medical personnel decided to resume work only after chief minister Devendra Fadnavis promised complete security and support to them.
Related Read:
https://www.mumbailive.com/en/city/reality-check-of-security-provided-to-doctors-9901