Knock- knock gang flees with ATM cash van
Dharavi ATM cash van as looted on Thursday at Saint Rohidas road of Dharavi by a gang of eight men whose act got caught on CCTV. Police are now looking out for the gang.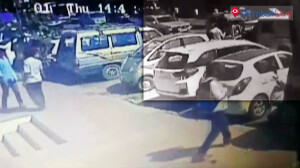 This gang is known as the tak-tak (knock-knock) gang who first checks the van if there is cash or not. Once they get sure of the cash, one of the members of the gang tells the driver that some of the cash has fallen on the road. The driver then immediately leaves the van leavign the door open. Then all eight members got into the van and fled with the vehcile.