Thieves rob money and bike
Mumbai -
Mankhurd resident Rahul Tiwari had never imagined that he would not only lose lakh of rupees but bike as well.
On Tuesday morning, when Rahul Tiwari and his family were asleep, an unknown gang of thieves sneakily broke into his home and stole lakh of rupees. After stealing the money, they also ran away with the bike.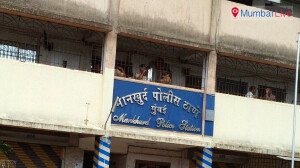 Accused stole six mobile phones, 5,000 cash and other things from home. While leaving the place, one of the members of the gang stole the bike key and passed it on to the another member. He then started the bike and the thieves got away with the cash and the bike. Makhurd police have registered a police complaint against unknown thieves and are looking for the accused who are on run.