An iron skillet fell on 10 years old, girl in critical condition
10 year old Ajiga Faizan Kapadia got injured as iron skillet fell on her head at Madanpura area. She has been admitted to Nair hospital.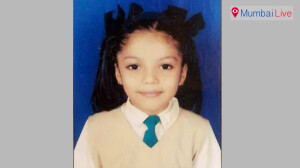 Aziga is pursuing her education from St. Georges school and is currently studying in third grade. On Friday, she came back from school around 9.30 am and she left for her class. Around 11.15 am while returning home, suddenly 2.5-kilo iron skillet fell on her head on Morlen road. She collapsed and is in critical condition. Nagpada police have registered a police complaint against an unknown person under section 338 of IPC.