Woman crushed under dumper
A gruesome incident took place on New Link Road, Jogeshwari, where a woman Maya Puranik aged between 35-40 years was crushed under the tyres of a dumper MH-43-Y-3050, which was running towards Andheri. The incident took place on 14 April at 2.55 pm near Tech web centre in Jogeshwari.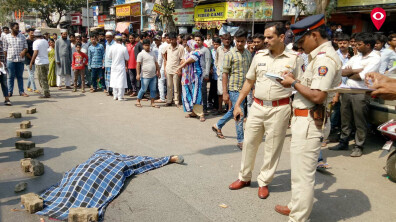 During the investigation, police found out that the deceased was a resident of Oshiwara Park building. Oshiwara police have arrested the dumper driver and police is still investigation the incident. When an eyewitness was questioned about the incident, he said that due to the Metro work traffic jams there and the illegal encroachments on the footpath of the roads leads to problems for the pedestrian and due to which this incident took place.