CST heritage building will get a facelift
Mumbai's well-known heritage Chhatrapati Shivaji Terminus building will be renovated. This decision was taken on Tuesday. Central Railway signed an agreement with Intek company for the renovation project. Prior to this, Intek company has carried out repairs of various heritage structures.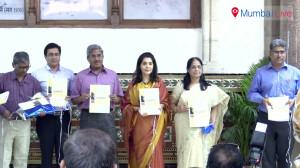 CR will be taking help of the State Bank of India and will be done through company's CSR activity. In coming months, CR will get the work flow of the renovation project.