Camera, lights, and action
Mumbai -
Byculla – Yukti Foundation and Social Activities Integration came together to enlighten students of Sai Sanstha NGO about video production.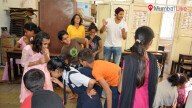 This was done under the project titled 'Project Indradhanu'. They started this project in order to impart knowledge regarding post production to the students.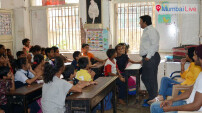 Famous movie director Prashant Girkar gave guidance on how one should handle the camera and how one should use lights. Along with post-production, he taught students about acting and also told them the difference between real and reel life.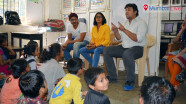 Sai Sanstha has been working for the betterment of prostitutes and their children by giving them an education.