Pavitra Rishta actress Prarthana Behere to tie the knot in November
Mumbai -
Marathi mulgi Prarthana Behere is all set to get into a 'Pavitra Rishta' in real life with writer director Abhishek Jawkar, this November. Prarthana had essayed the role of Ankita Lokhande's younger sister in Zee TV's popular TV show.
While talking to a leading newspaper the actress mentioned, "I will get engaged in August and the wedding is on November 14. It's an arranged marriage; I met Abhishek through a marriage bureau. We are keen to have a destination wedding."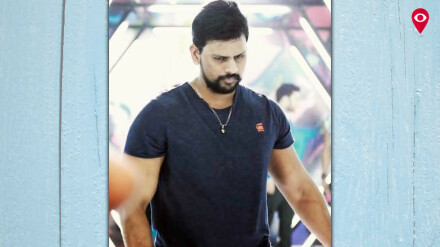 The pretty damsel said that she would never get into a relationship with an actor; also becoming an actor was also not in her sketch of life. She always wanted to become a writer-director. "I can't relate to most actors, as all they talk about is fitness and makeup. I am more inclined towards filmmaking; I believe that's where the real work happens. I like conversing with directors and writers." revealed the actress
After Pavitra Rishta, Prarthana switched her focus to Marathi films, She was seen in popular hit movies like Mitwa (2015), Coffee Ani Barach Kahi (2016), Fugay (2017). When asked about her plans of returning to TV he said, "I don't want to take up a TV show because I love doing films. I will continue working after marriage. Abhishek is a writer-director and he doesn't want me to quit acting."
Hearty Congratulations Prathana and Abhishek