Salman Khan decides to play the God for whom?
Mumbai -
Other than his dexterity in acting, Salman is well famous for having a heart of gold. And it has been quite a many times that he has lent a helping hand to the needy. And this time it is a cameraman of his private channel that the Dabangg star has decided to lend some financial help.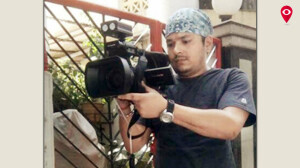 Turns out, while covering a certain news story on 2 April Harish Negi, the cameraman of a private channel was struck with a brain haemorrhage and he is now admitted to Lilavati Hospital. He has been battling for his life for the past 12 days. Moreover, since his family is quite financially challenged, they have not been able to collect enough money for his treatment.
So, on one hand, Harish was given a financial aid of fifty thousand by the state CM, Salman's Being Human, The Salman Khan Foundation gave the cameraman a sum of Rs. 1 lakh.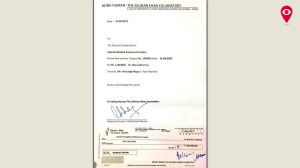 Further, as soon as Salman learnt that the cameraman of a private channel is in need of money for his treatment, the Bajrangi Bhai lead actor sent a cheque of Rs. 1 Lakh to the Lilavati Hospital.