'Unseasonal February heat due to tree felling in city'
Mumbai -
Mumbai - The unseasonal high temperatures being witnessed in the city in the last few days are to be blamed on massive tree felling that has occurred in Mumbai over the last few years, say environment experts.
The scorching heat in the month of February, which usually sees the mercury in the pleasant 20s, is troubling Mumbaikars. On 26 February, the temperature soared up to 37-degree Celsius. Environmentalist Girish Raut, while speaking to Mumbai Live, stated that growing development and industrialization is the cause of the change in the weather. Trees have been axed at a heavy rate in past 6 years from 2010 - 2016. Around 25,000 have been cut down, he claimed. Under the Metro scheme, many trees will face the brunt and quit a few have been already axed. Godfrey Pimenta, member of the Watchdog Foundation has held the government accountable for the change in climatic conditions.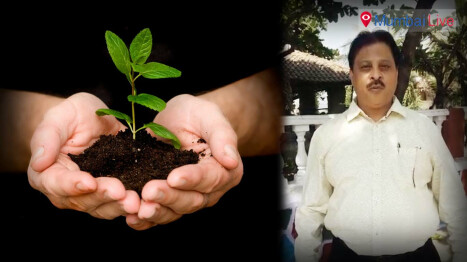 The government needs to pay heed to the importance of trees for climate. Otherwise, it will be difficult combating the change which is gradually picking pace, he said.