Vijay Nagar society shines as zero-waste society
Mumbai -
Considering the current scenario of over-flowing dumping grounds, waste segregation is the need of an hour. And not only waste segregation, but disposing of waste in the right manner is equally necessary.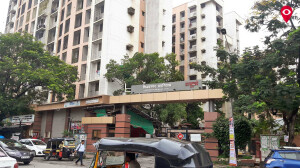 Andheri's Vijay Nagar complex is one such society which is implementing waste segregation and has become a zero-waste. This complex is situated at Andheri's Swami Nityanand Marg which comprises of 6 societies. It has a total number of 518 houses where nearly 2000 residents reside. On a daily basis, 130 kg wet waste is generated and 150 kg dry waste. If we go by the calculation, earlier, the society used to handover 1,02,200 kg waste to BMC for disposal which was proving harmful for the environment.
The beginning...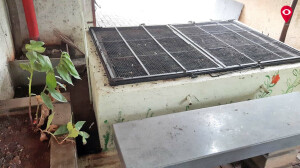 The residents understood the importance of generating fertilizer through wet waste and hence from 26 January 2015 they started implementing waste segregation. They started making fertilizer from wet waste and converted dry waste into e-waste, plastic waste and bio-medical waste which was then handed over to the companies concerned.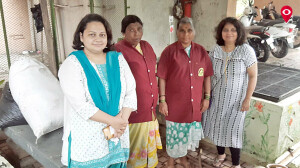 "Vijay Nagar society become a zero waste society because of its resident's efforts and sincerity. We were also helped by a former Bhabha Atomic Research Centre (BARC) employee who created a special Enzyme which helped us to keep the foul smell at bay," said Varsha Bapat, head, garbage committee.
"If we want to save Mumbai, waste segregation is a must. Imagine, if one society generates 1 lakh kg waste in a year, then we cannot imagine how much Mumbai alone must be generating," said Kaumudi Titus Passanha, member, waste project committee. She has also started an FB page titled 'City Farmer' where one gets to learn about tree plantation and waste management.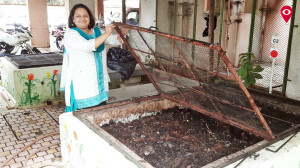 They are also creating awareness amongst children about the importance of tree plantation. They do this by telling children not to throw the seeds but to sow them.