Holi in Koli style
Mumbai -
Holi is one of the most important and colourful festivals of Maharashtra. The Koli community in particular celebrates Holi in a very traditional manner even today.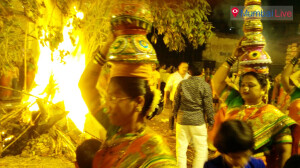 One of them is the Holi celebrations at Sewri Koliwada. Women from the community take the lead in these traditional celebrations as they start at midnight.
The Koliwada near the Sewri station is almost century old. The most interesting part of the celebrations is the attire of these women. All the women wear similar saris and have a peculiar way of dance and sing around the holy pyre.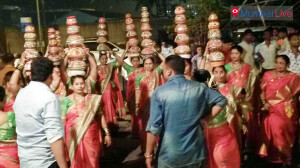 These celebrations are done in order to bring all together and burn all the negativity around. The Koli community still takes pride in continuing the traditional celebrations of the festival of Holi.