Jai Jawan Govinda group- The unbreakable
Mumbai -
Dahi Handi festival is one of the most awaited festivals in India. During this festival, people come together and form a human pyramid to break the matka. There are many groups who form a human pyramid but only one group stands out and that is Jai Jawan Govinda group.

It started with Kabaddi

Jai Jawan Govinda group started forming human pyramid from the year 2000. Prior to Dahi Handi festival, they used to practice at Jogeshwari's Shiv Tekdi. Before entering into Dahi Handi festival, this group used to play kabaddi under the banner 'Swami Samartha Club'. However, their kabaddi coach Sandip Dhawale had different plans for the team. He thought of using their fitness for Dahi handi festival and in the year 2000, they were successful in forming 7 layers of the human pyramid.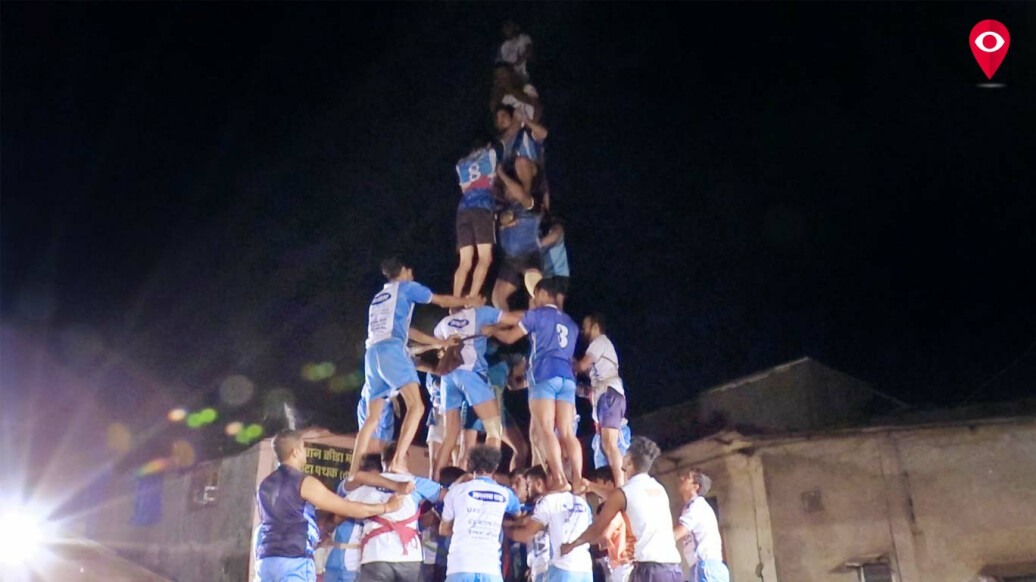 Currently, there are 4,000 to 5,000 Govinda in the group. In 2012, Jai Jawan Govinda group broke the world record set by Spain's 'Casteller' form and came in limelight. One of the teams in Spain had formed 39.27 feet tall human pyramid and set a world record. However, Jai Jawan Govinda group formed 43.79 feet tall human pyramid and broke the world record. Likewise, in 2004, they entered Limca Book of Records for forming a tallest human pyramid.


What is Casteller?

Casteller is the game played in Spain where the human tower is built traditionally in festivals at many locations within Catalonia. The game has been approved by UNESCO.
Check the game on the link given below


Law and order
For many years, the Dahi Handi festival has drawn a lot of criticism after frequent deaths of participants, more of young children- who usually breaks the matka. Along with the deaths, another thing which is going against the team is an age limit. The state government has asked to maintain the age limit and the height of the pyramid. Hearings have also taken place regarding this issue but the debate still continues. "If govindas practice on a daily basis then there will be no accidents," assured Sandeep Dhawle, coach, Jai Jawan.