Treat yourself with these lip-smacking desserts before Summer ends!
Mumbai -
The heat is on and it seems for few more day there is no respite from this sweltering heat. So let's continue sipping coolers and gulping down ice creams . And since we are going to do it pretty often let us find out how can we make this experience full of fun and innovation. Chefs of most dessert parlours are adding their Midas touch to give us frozen desserts "Jara Hatke '
Candylicious Ice Cream Pops!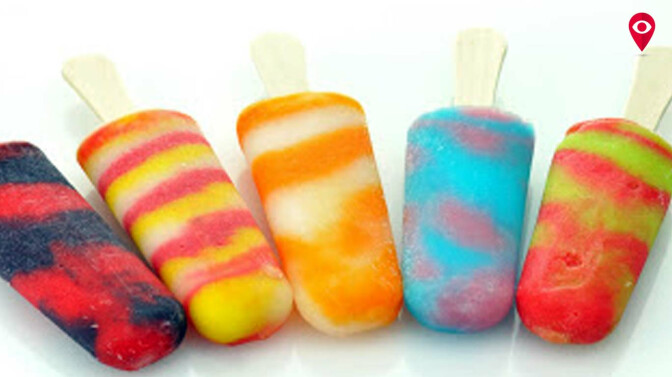 These colourful treats ideal to please children and those who are kids at heart! Arrange a few disposable paper cups on a tray. Layer coarsely crushed sandwich cookies or wafer biscuits at the bottom. Chef Rishi Khera from Dessert R Us says , top with candy, mini Hershey's kisses, jelly beans, peanut butter cups add a dollop of runny vanilla ice cream, add a little milk (to fill in the little crevices). Stick wooden ice cream sticks in and freeze. Tear through the paper cups when serving and let the frozen delights reveal their colourful glory!.
Fruity Yogurt
This time of the season we get quite a few varieties of fruits in the market.Most favourites are mangoes, then strawberry, figs, pineapples grapes and so on. So why not make the most of them. Chef Ashley Stevens from Natures Basket suggests yummy recipe which is loaded with nutrients too. Just arrange a layer of your favourite fruit (or you can mix more than one too) at lay crushed ice sprinkled with lime juice and finally top it up with creamy frozen yogurt. Just refrigerate it for an hour and serve garnished with mint leaves. Ooh, la la !
Italian ice
Easy to make, yummiest to have and can be eaten by everyone as this is vegan and lactose-free. Just blend juicy fruits like mango, pineapple, papaya, watermelon with sugar and fresh lime juice. Just put in a fridge to set and when it is about to set just scratch with a fork into icy crystals. Serve the yummy colourful treat in paper cones. Ideal to serve in brunch and kiddie parties
Ice cream sandwiches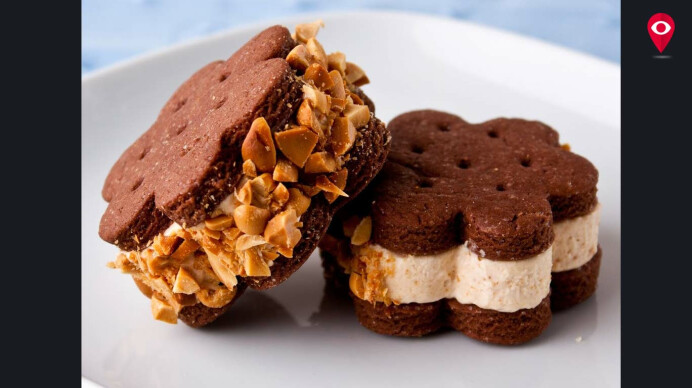 We love cookies and we love ice creams too. So how about combining the two? And the result is a quick lip-smacking dessert. Chef Jaideep Datta of 'Happiness' suggests sandwiching chocolate chip cookie with almond praline ice cream or maybe a run-raisin ice cream. Roll the sandwich sides in crushed candied nuts so it sticks to the melting edges. It's the perfect end to a casual gathering with the buddies.
Crème Brulee Ice Cream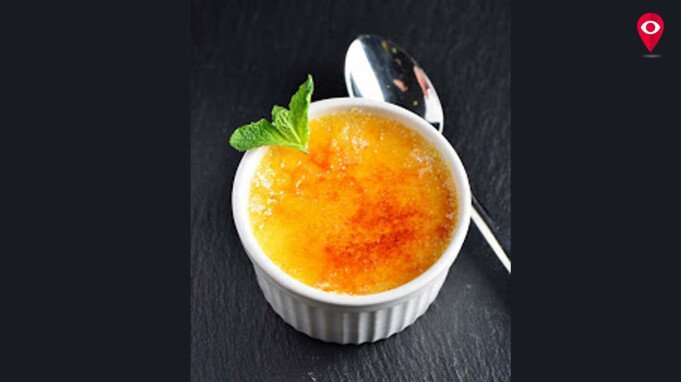 This is a bit tricky to make as you will need an expertise. But whenever you will get an opportunity do try this. Place a scoop of the ice cream in a ramekin, top with some brown sugar and using a blow torch caramelise the sugar. Try this technique with flavours like tiramisu, cookies & cream, roasted almond or double chocolate, says chef Jaydeep Datta
Liquor Lollies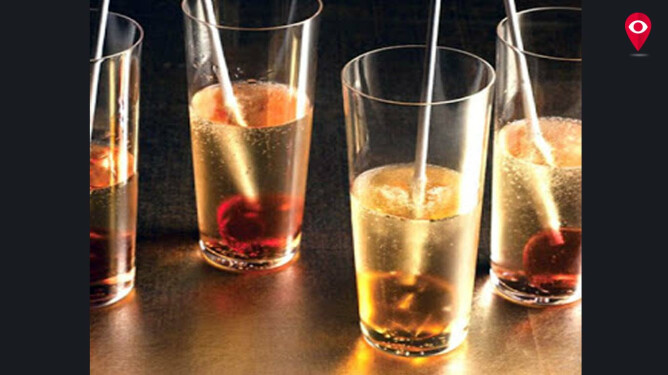 Remember Pepsi-Cola or 'chuski' from our school days. Well, lets add an adult twist to it. Prepare a sweetened puree of fruits and then spike it with a complementary alcohol like perhaps strawberry and white wine or Champagne. Pour into the lolly moulds with an ice cream stick and freeze. Serve it up in wine glasses or Champagne flutes for a fancy dish at an elegant function. For a more potent kick add tequila, salt and chilli powder to mango puree before freezing it . Be sure to make plenty of these as they are absolute crowd-pleasers, quips Waddiar.