Go healthy this monsoon with these native veggies
Mumbai -
You have been told to have your greens regularly. And so you do. Palak (spinach), methi (fenugreek), shepu (dill) and amaranth (laal maath) are now part of a Mumbaikar's daily diet.
Now here are some more seasonal leafies that flourish only in the rains. These greens grow wild or are cultivated on the outskirts of the city or in places like Panvel, Karjat, Neral and Alibaug. Slow down as you pass the local veggie market and you will see quite a few veggie sellers selling these quaint greens. The upside? They don't cost the earth and are loaded with nutrients. Read on to know more.
Taakla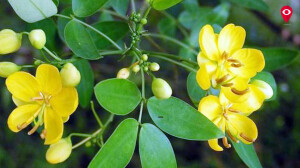 This leafy vegetable sports oblong leaves that are cooked when tender. It gives off a strong odour, but is extremely easy to digest. The pods can be cooked with the leaves too.
Nutrition fact - Taakla is beneficial for all kinds of skin disorders. The seeds can be ground into a paste and applied on to skin as well. Taakla contains emodin glucoside, a resin that can burn off excess fat in the body. Eating Taakla can help in combating skin allergies, psoarisis and other skin ailments.
Ambushi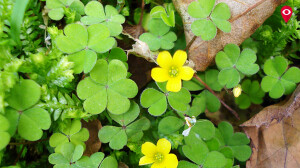 Known locally as Ambuti and Changori, you can Google for it as 'Indian Sorrel'. This delicate plants flowers on roadsides during the monsoon, and is said to be easily digestible and aids in boosting appetite too. Turn it into a dish by steaming it with minimal spices and you have a recipe that combats cough, piles and skin disorders. The fresh leaves are often turned into a 'kadhi' to tackle indigestion. In the Konkan, the local Ambushi is ground into a paste and applied locally to fight headaches as well.
Mayalu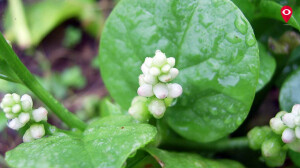 This creeper grows wild in courtyards, pots and gardens all over Maharashtra in the rains. The thick soft leaves make for a delicious vegetable that can be combined with lentils or even sea food! Known as Indian spinach or Malabar Nightshade, this green is supposed to have a cooling effect on the digestive system. It has a slight astringent taste and is said to be extremely effective in tackling arthritis. It is also a known blood purifier.
Kartoli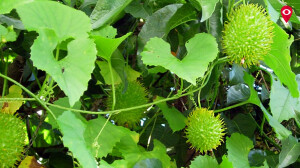 Local markets in the city are often dotted with this thorny fruit that resembles the karela, or for the exotically inclined, the greener version of the rambutan. The Kartoli, or Kantola, as its known variously, grows rampant in the Konkan, Marathwada, the Western Ghats and western Maharashtra in the rains and makes its way to Mumbai markets soon after.
The fruits are sliced and cooked to make a delicious dish. A listed ayurvedic 'vanaspati', the Kartoli is supposed to be effective in controlling blood sugar levels in diabetics.
Kapalfodi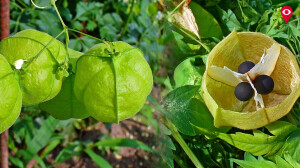 This strange sounding vegetable has some even weirder nicknames - it's known as Kaanfuti, Karnasfuti and Tejowati in the jungles, fields and rural areas where it abounds. The seeds resemble the heart, and so it is called 'heart peas' in English, while the fruit that resembles a balloon, gives the plant its other name 'balloon vine'. The leaves make for a tasty vegetable that's also a great cure for arthritis. It is also supposed to regulate menstrual flow thanks to its antibiotic and antiparasitic components. The juice of the leaves is often used as a cure for earache as well.
Shevala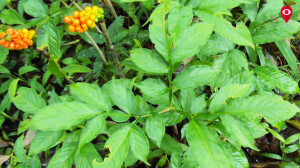 This root grows all over Konkan and western Maharashtra during the monsoon and is known as 'junglee suran' or Elephant Foot yam or Dragon Stalk yam. The roots and the tender stalks can be cooked into a yummy vegetable that's nutritious to boot.
Morshend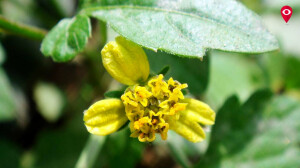 This green grows all over Maharashtra in the rains and is typified by the delicate yellow flowers it sports. The tender leaves can be cooked and eaten and are a great arthritis fighter. This vegetable also reduces the quantum of uric acid in the blood, helping reduce swelling in the joints. Morshend is also used as an effective cure in sexually transmitted diseases.
Nali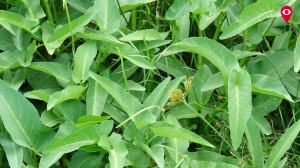 Known as water spinach in English, this creeper abounds near ponds, river banks and marshy lands all over the state. Extremely nutritious, the leaves of this creeper are used to make a vegetable dish that's supposed to be beneficial for those suffering from jaundice and other liver ailments, as also for those suffering from leucoderma and leprosy.
Aghada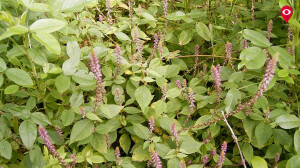 This creeper, known as prickly chaff flower in English, is often found in barren land. The roots, leaves and fruit of this plant are all considered medicinal. The tender leaves are cooked as a vegetable that aids digestion and clears the urinary tract. This vanaspati helps in strengthening bones, combats piles and kidney stones and helps burn extra fat in the body. A 'kaadha' (boiled juice extract) made from Aghada helps improve digestion and also reduces acidic levels in the body.
Gokhru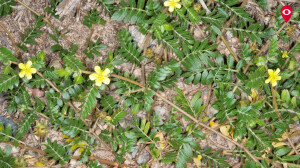 It flowers in the monsoon, but spreads fast in rain shadow regions of Maharashtra. Also known as Small Caltrops, Gokhru spreads across flat ground and its tiny leaves made for a tasty dish that's an effective cure for kidney stones. It has cooling properties that help alleviate back pain and bodyache.