7 Quirky And Exclusive Eateries In Mumbai you should visit
Every person enjoys good food and atmosphere. Especially when they live in a busy city like Mumbai. Here are 7 quirky yet extremely exclusive eateries in Mumbai that promise to treat your taste buds as well as your soul.
Mumbai -
In a place like Mumbai where life never stops and even at 2:00 in the morning, vehicles are flooding the roads, often one thinks of escaping to another dimension. One, where no one bothers you, where you can relax with the people of your fondness and one with exquisite food options. Luckily, Mumbai is a city that has endless possibilities to satisfy your taste buds and enhance your jaunting experience with an atmosphere like no other. Here are seven quirky restaurants with appetising food and an extremely inviting ambience.
Salt Water Café
Salt Water Café is located in Bandra and has another branch in Churchgate. A rather intriguing café with wooden furnishing and a sophisticated yet subtle appeal, Salt Water offers a menu with mouthwatering delicacies. The whole roasted chicken being one of their signature platters and a must try. Their justified priced menu comes with a complimentary basket of breadsticks and cream cheese as soon as the order has been placed. Worth the price, eh?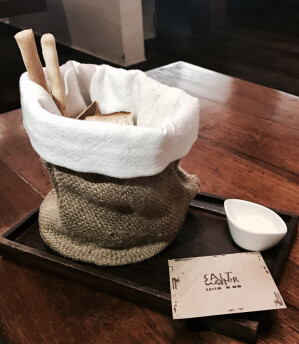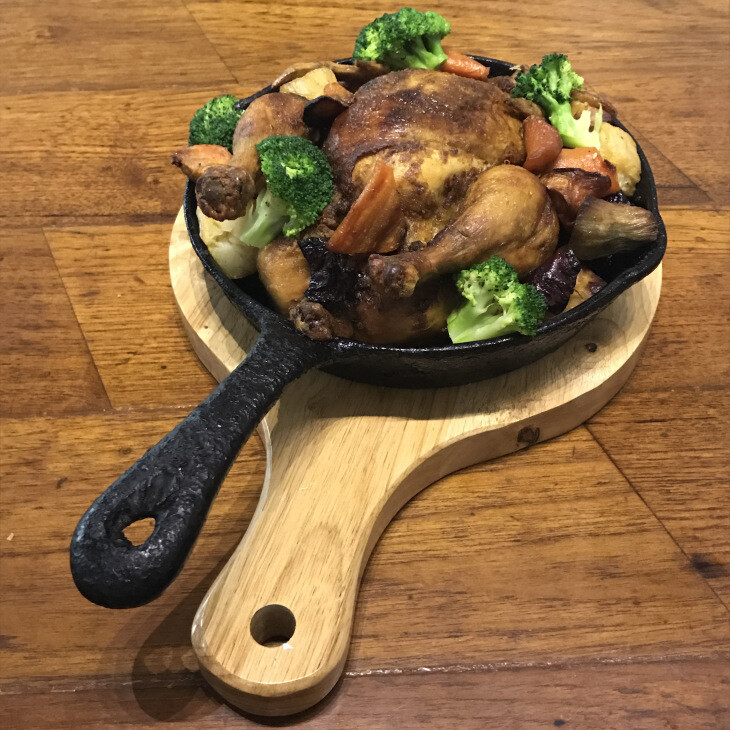 Suzette
Talking about mains, all-day breakfast cafés are the best kind. Suzette in Bandra, Powai, and South Bombay is supposedly the best pick to have some luscious, lightweight yet filling French breakfast. Suzette is primarily a creperie with a classy pantry-like ambience with earthy toned interiors. Apart from crepes, the menu is inclusive of other items such as sandwiches and salads, making it a rather healthy option to have the first meal of the day at. After all, who doesn't fancy some French?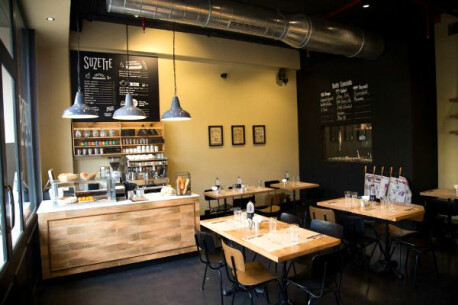 Birdsong Organic Café
Speaking of salads and sandwiches, eating healthy has become a way of living. Birdsong Organic Café hidden away in a tiny lane in Bandra West is an excellent choice for people who want to treat their taste buds and not hamper their fitness. With not only organic options for the vegetarians, Birdsong also caters to the passionate vegans with its most famous dairy-free dish being the pizza with vegan cheese topping. And if you happen to be a spirited writer, Birdsong provides you just the perfect, calm and spacious, hidden away in a woodland, cottage atmosphere.
Aleph
Writers need space and serenity and Aleph in Juhu understands that with mattresses, soft couches and lots of space, Aleph makes just the perfect space to be at, for anyone wishing for some peace of mind. Apart from the extremely soothing ambience, Aleph offers a fairly priced menu with waffles, wraps and much more on it. And to add on, it's pet-friendly! What more could you wish for?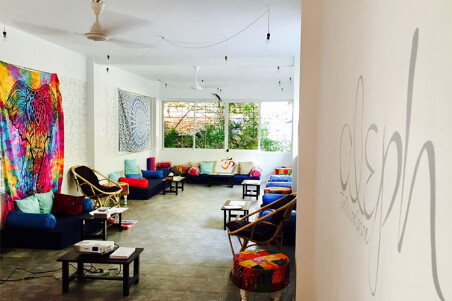 Cat Café Studio
Who doesn't love pets? Cat Café Studio has its roots in Versova and is the first of its kind in India with numerous cats, all rescued and cared for at Cat Café. The food menu offers some really good picks such as bagel with cream cheese and their lemon-chocolate cake which is a must-have. Apart from all the coziness and peace this place provides, it also invites local talents to showcase themselves on Friday nights.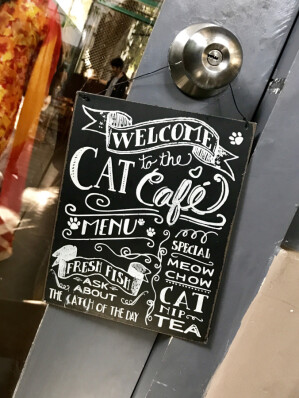 Leaping Windows
But writers need inspiration and humans need a break. This is where Leaping Windows in Versova comes to your rescue. This café introduces to Mumbaikars, the concept of tasty delicacies along with manga, graphic novels, and comics to read. With an exceptionally quirky and graphic ambience, reasonably priced menu and a fully loaded library in the basement, Leaping Windows happens to be a real gem amongst the busy streets of Mumbai. The frickin' chicken burger and the Jamaican grill are must-haves!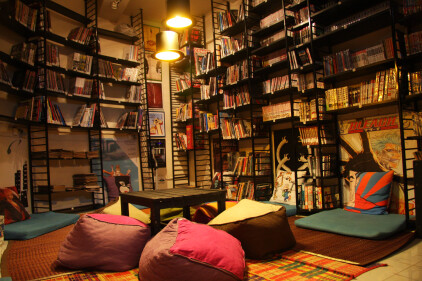 Razberry Rhinoceros
Enough with the cafés. Let's move on to a really unique, classy and romantic restaurant to brunch at in Mumbai. Razberry Rhinoceros in Juhu offers exquisite food options at a good price. Situated right next to the sea, this place has an exclusive ambience, one which enhances your eating experience with a view so mesmerising. Who doesn't like to watch the sunset on the beach with delicious delicacies and fine wine?