Five places in Mumbai you can relish food with a dash of history
Mumbai -
Mumbai is 510 years old! And so are some of its landmark places - like temples, libraries and churches - which speak of a rich Portuguese-British-Indian legacy.
Among these are eateries, some of which go back over a 100 years and continue to serve up food that's as delicious as it's distinctive.Allow us to take you on a historic food trail through the city's lanes.
Britannia & Co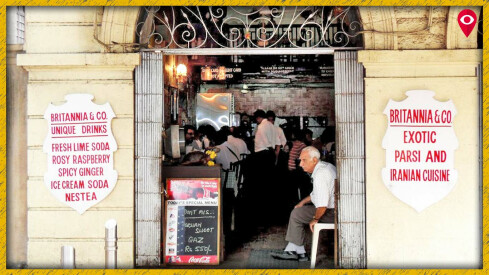 If you are crazy for Parsi food, then Britannia and Co should be high on your list. The eatery was set up in 1923 by Zoroastrian immigrants from Iran, When Rashid Kohinoor started the restaurant in Ballard Estate, he would not have imagined that it would become a landmark in the 21st century as well. His descendant, the current owner is 93 years old!
Location - Wakefield House, 11 Sprott Road, 16 Ballard Estate, Fort, Mumbai
Dishes you must try - Mutton Dhansak and Sali Boti (Mutton)
Cost – Between Rs. 500 and Rs. 1000 for a meal for two
Leopold Cafe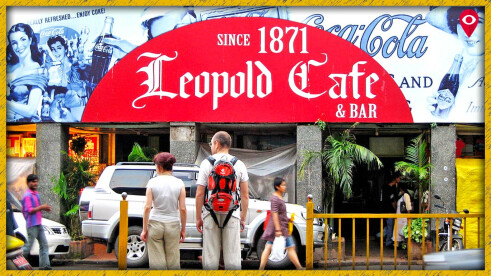 If you are on Colaba Causeway, done with shopping and looking for something to binge on, just head to Leopold Cafe. This restaurant that started way back in 1871, is a favourite haunt of Mumbaikars and foreigners who converge here to slake their thirst. This cafe was a target of the November 2008 terrorist attacks that rocked the city. The owner has preserved some of the spots where the terrorists' bullets pierced the walls.
What to eat – Iranian cuisine, Chinese and continental
Cost – Rs. 300 to Rs. 900 for two
Location - S.B. Singh Road, Colaba Causeway, Colaba, Mumbai
Cafe Military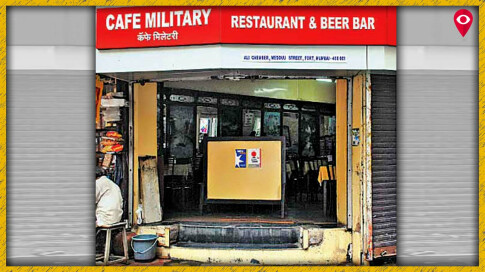 Another old Parsi joint that started life in 1933, Cafe Military was conceived by Khordad Khoshravi. It is situated in the lanes next to the Bombay Stock Exchange and is forever buzzing with office goers wanting a quick bite of authentic Parsi cuisine. The best part of this place is their 'speciality-of-the-day'.
Famous for - Kheema-pav, Salli-Boti, Egg Masala, eggs-on-salli (Parsi egg preparation)
Cost - Compared to other Parsi joints, this one is fairly affordable. You can enjoy the savoury from Rs. 50 to Rs. 200
Location - Ali Chamber, Tamrind Lane, Fort, Mumbai
Bagdadi Restaurant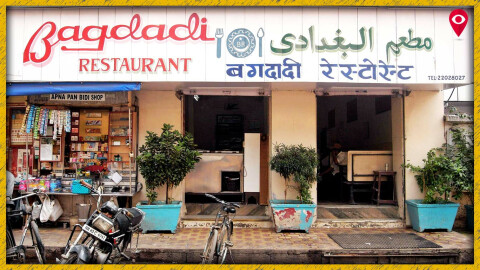 Bagdadi is not a fancy restaurant. It has simple decor, ordinary looking tables and benches. But the food served here will blow your mind. The fare is not only tasty, it is light on the wallet as well. Bagdadi is 125 years old and was built by Bade Miya Sukkha, and was then taken over by its current owner Shafiq Ahmed who is been looking after this hotel since 1960.
What to eat - Fried Chicken Joints in gravy, large tandoori rotis, caramel custard
Cost – Rs. 50 to Rs. 250
Location - 11, Tulloch Road, Behind Taj Mahal Hotel, Colaba
Mama Kane Restaurant, Dadar West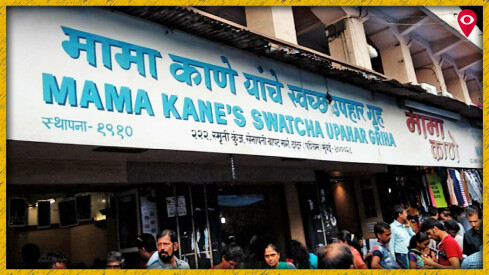 This hotel has an interesting story about how it was named after 'Mama Kane'. Narayan Vishnu Kane migrated to Mumbai from the Konkan in search of work. After trying his luck in Pune, he came to Mumbai and started an eatery. Initially, it was known as 'Dakshini Brahmananche Swacha Uphargriha' (a clean eatery for southern Brahmins). In 1928, Kane shifted his hotel to another location. However, since most of his clients, not to mention his relatives, addressed him as Mama, the eatery soon got named likewise!
What to eat - Sabudana Vada, bhagar khichdi, misal pav
Cost – Rs. 40 to Rs. 100
Location - 222, Smruti Kunj, Senapati Bapat Marg, Dadar West, Mumbai
Rama Nayak Udupi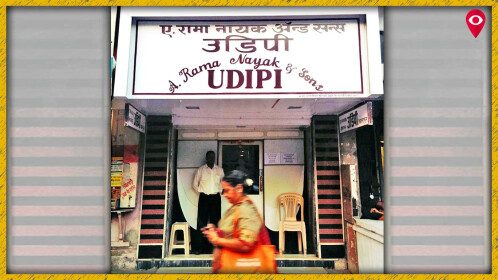 A Rama Nayak came from his Udupi in Karnataka and started this eatery in 1942. He popularised Kannadiga cuisine by simplifying it for the Mumbai palate. The healthy and nutritious dishes, that are equally yummy, sell like hot cakes even today. food. Here, you can get to eat lip smacking south Indian food on a banana leaf, starting from Rs. 50.
Nayak is believed to be the man who 'brought Udupi to Mumbai' and the rash of Udupi restaurants in the city can be considered the legacy he has bequeathed to Mumbai.
Cost – Plate section – Rs. 16; Plaintain leaf section – Rs. 40
Location - 1st Floor, L.B.S. Market Building, Matunga (C.Rly)