Dadar and three other railway stations get one rupee clinic
Mumbai -
After the positive response to one rupee clinic of Ghatkopar, CR launched this clinic at five most crowded stations i.e. Dadar, Mulund, Kurla and Wadala. The first clinic was launched at Ghatkopar on 10 May. In Ghatkopar, almost 800 patients were benefitted by the clinic.
Many times, people don't get medical help at railway stations. Considering the dearth and need, CR took the initiative of introducing one rupee clinic in corporation with Magicdil, medical consultant organisation, to provide affordable treatment and which will be easily accessible.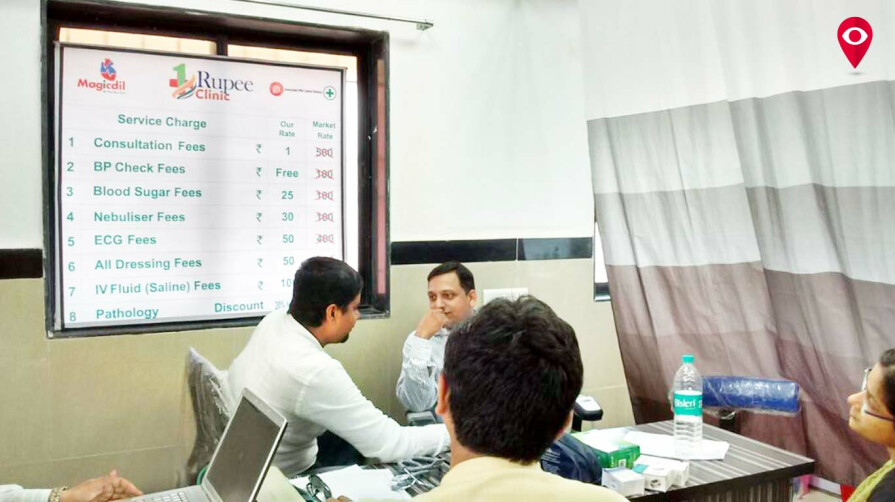 "Many of the patients who come here are either suffering from BP or diabetes. This is proving good for a comman man who generally don't get time for check up or they forget," said Dr. Rahul Ghule, Magicdil, medical consultant organisation.

The best part of this one rupee clinic is that BP, ECG tests are conducted in no minutes and is less time-consuming. There will be Magicdil pharmacy at every station who will provide 10% to 21% on all medicines and 10% to 40% on tests.