Emam Ahmed sheds 242 kgs in two months
Mumbai -
Emam Ahmed, the Egyptian woman who came to India in February for her treatment, has lost 242 kg, said Dr Muffazal Lakdawala, the doctor at Saifee Hospital.
Emam Ahmed was put on a special diet, which was followed by a surgery on March 7, the 36-year-old now weighs 262kg — an improvement that has also helped her organs function better.
Dr Lakdawala said the extent of the post-surgical recovery was beyond his expectations.
Aparna Baraskar who is in the Medical team of Emam said that Emam has shed half her weight from the time she was brought to India.
Now Emam is under the monitoring of the doctors, and she has been consuming only liquid diets in every two hours. Emam is being fed liquid diet through a tube.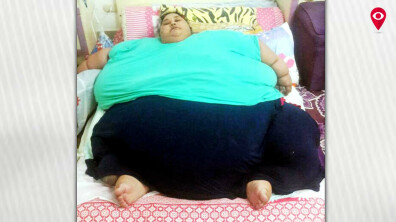 According to the family members of Emam, in her childhood was diagnosed with the disease of elephant foot, later her body began to expand. Due to the obese body, Emam suffered many other diseases.